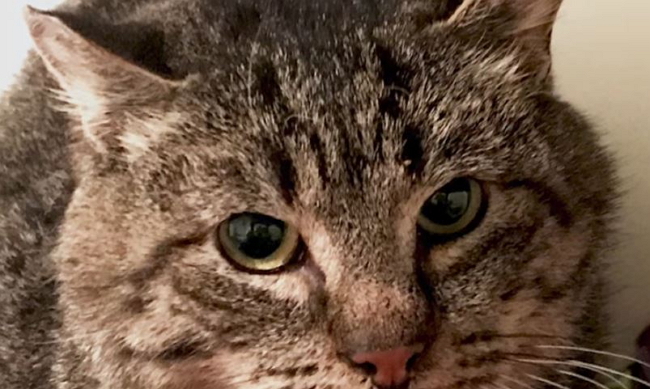 Mason was the epitome of a feral cat with a badly injured foot, abscessed teeth, and advanced kidney disease. However, instead of euthanasia, the organization TinyKittens believed he deserved to live his sunset months in comfort, free from pain.

Oh, how things have changed.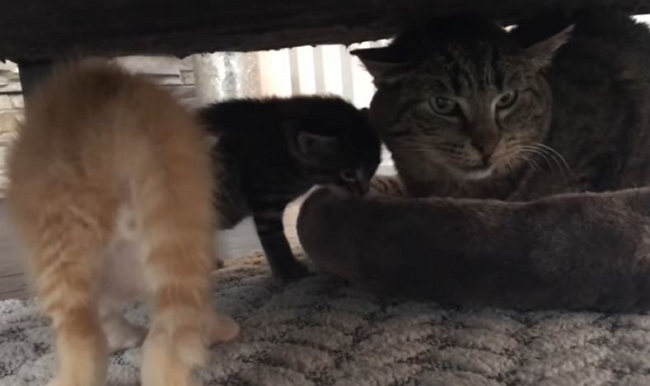 When two foster kittens are introduced…the results will melt your heart.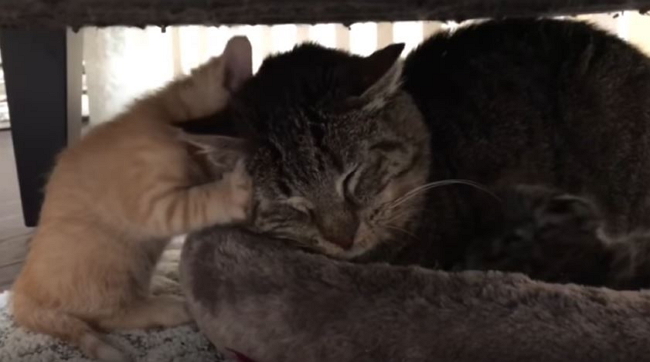 You need only watch the interactions to see a transformation for the lives involved. A complete and total example of unconditional love, something both Mason and these kittens needed so desperately and found with each other.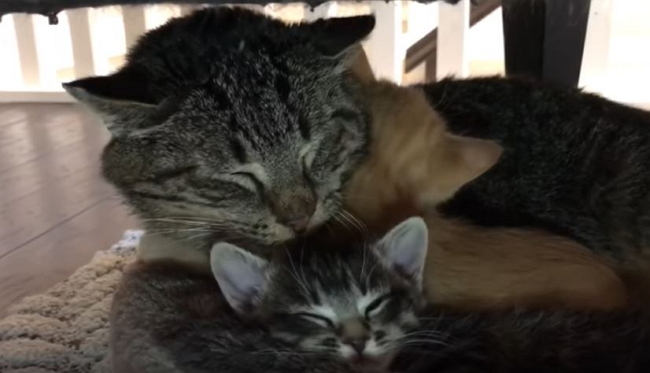 Video of grandpa Mason with the kittens:
Share this cuddling story among the pet lovers.