Publishing distressing photos like this is a difficult decision but, tragically, this is the brutal reality of the Australian fires crisis.
Graphic content warning: this article contains images that may distress some readers.
In South Australia's Cudlee Creek fires alone, 5,790 animals – including livestock, alpacas, and pets – have been killed.
It's believed up to 500 million animals have perished across Australia as the true cost of the Australian fires emergency begins to reveal itself.
Devastated farmers are being told to photograph their dead and injured livestock for insurance claims, with landowners having to euthanize many heat-stressed and burned animals that survived the blazes.
"The fires will have killed millions of animals … mammals, birds, reptiles," Wildlife Victoria boss Megan Davidson said.
And the threat is not over, with wildlife rescue groups likely to be helpless in many instances.
"It is largely a job of euthanasing at this stage, both livestock, and wildlife," Dr. Davidson said.
"They are so severely burned that there is nothing better you can do than end their suffering."
"Many of the affected animals are likely to have been killed directly by the Australian fires, with others succumbing later due to the depletion of food and shelter resources and predation from introduced feral cats and red foxes.
"The figure includes mammals, birds, and reptiles and does not include insects, bats or frogs. The true loss of animal life is likely to be much higher than 480 million."
In the coming days, more animals will die from starvation and heat stress as they battle to find food and shelter in their decimated habitat.
"There are only three populations in Australia and two are under threat," The University of Melbourne's Alan York said.
Fleeing for its life, this tiny kangaroo joey had nowhere left to run from the Australian fires.
As a ferocious blaze tore through Cudlee Creek in the Adelaide Hills, the roo became trapped in a wire fence as flames closed in.
He didn't stand a chance.
Despite the scale of destruction caused by the Australian fires, both Prof York and Dr. Davidson were hopeful that animal populations could recover.
"People get worried that species will become extinct but it's more about population size and they will return," he said.
"It is sometimes surprising how quickly things will recover – as soon as conditions are good again they can very rapidly breed up."
Professor Davidson said everyone could help animals that were not only suffering from fires but from years of drought.
"It's grim, but we don't want people to despair.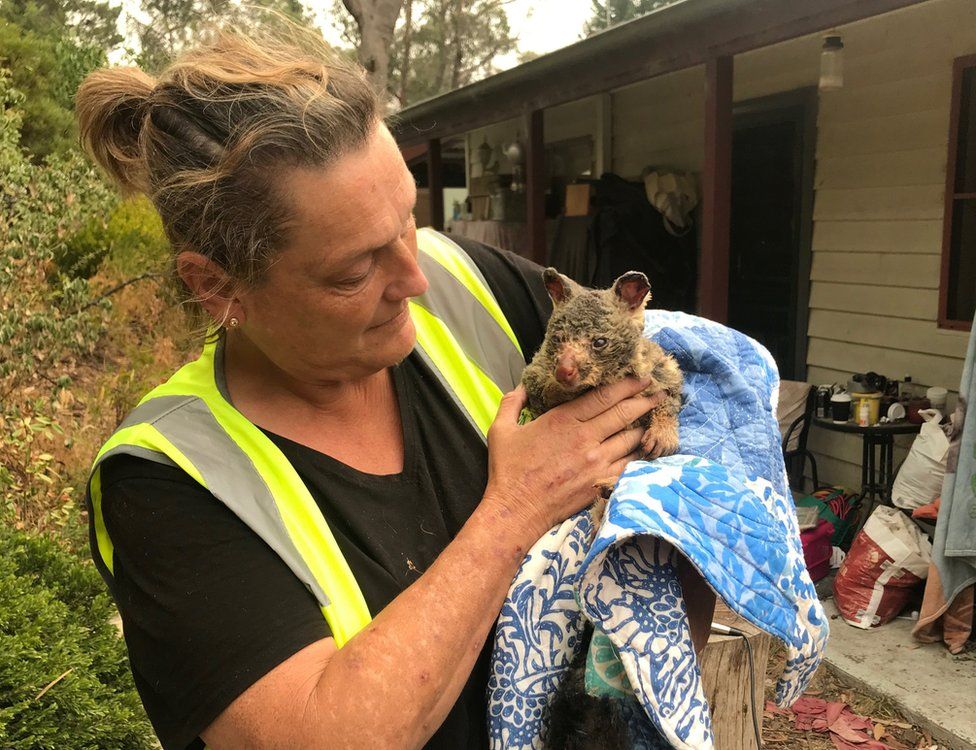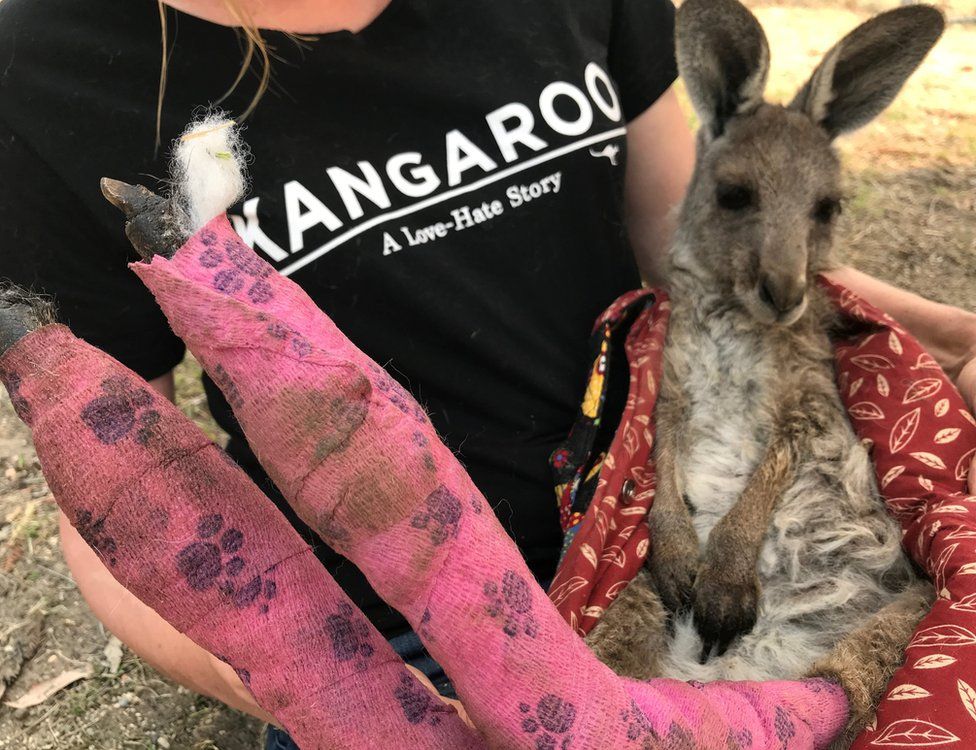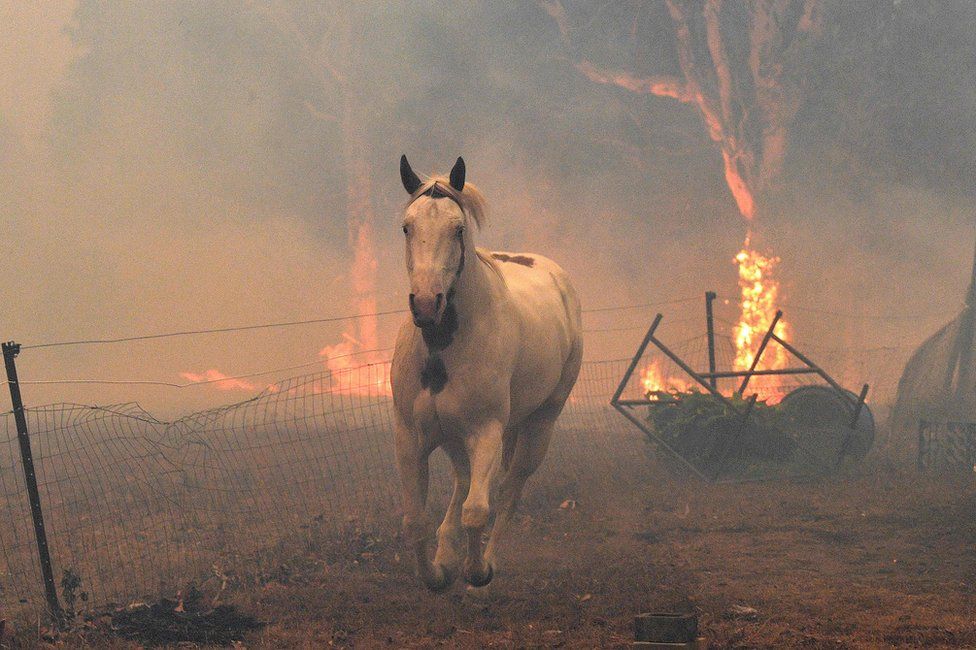 Thousands of animals confirmed dead in NSW From the Australian Fires
According to the NSW Department of Primary Industries (DPI), some 2,900 head of livestock has been confirmed deceased across 13,000 properties believed to have been impacted by the Australian fires across the state.
"This number includes approximately 700 stock killed or euthanized as a result of fires in the Northern Tablelands, North Coast and Hunter areas before Christmas," a DPI spokesperson said.
"Approximately 400 stock is estimated to have been killed or euthanized as a result of fires around the Lithgow and Bathurst areas over the Christmas and New Year period.
"Stock losses as a result of fires in south-east NSW since Christmas have been higher, with approximately 1,800 stock killed or euthanized to date.
"However, limited access to fairgrounds and loss of power and phones in the area mean the full picture of losses and damage will take some time to emerge.
"Given the scale of the fires and the areas they have impacted we expect the number of stock impacted to rise as landholders. Our own field assessment teams is able to access properties and report the damage."
Call for help from Defence Force
Mr. Guerin said the Federal Government worked well with the industry. The Townsville floods and he was confident a similar model would be followed.
He said he expected the Defence Force would be brought in to assist with recovery efforts.
"Bringing in the military is an incredibly positive thing. And they worked very well with us last time this happened, which was in North Queensland," he said.
"Some producers are just emotionally unable to have the strength to get out there and to be finding the places to bury them, to be digging the holes.
"Recognising that some farmers are unable to [bury carcasses] for either emotional reasons or if there's many hundreds of them spread across a lot of lands, just physically unable to do it all themselves."
Share for Awareness. Comment your thought below.
You May Also Like,
A Single Family Helps 90,000+ Animals From The Australian Bushfire
Most Touching Photos From The Australian Bushfire 2020