A heartwarming moment captured at the Longview Animal Care and Adoption Center in Longview, Texas, has turned them into a viral sensation overnight. Shelter director Chris Kemper likes to take pictures around the office and often shares them on their Facebook page.
On one fateful Thursday, he spotted vet tech Erin Dryden's pet lamb acting funny in the hallway.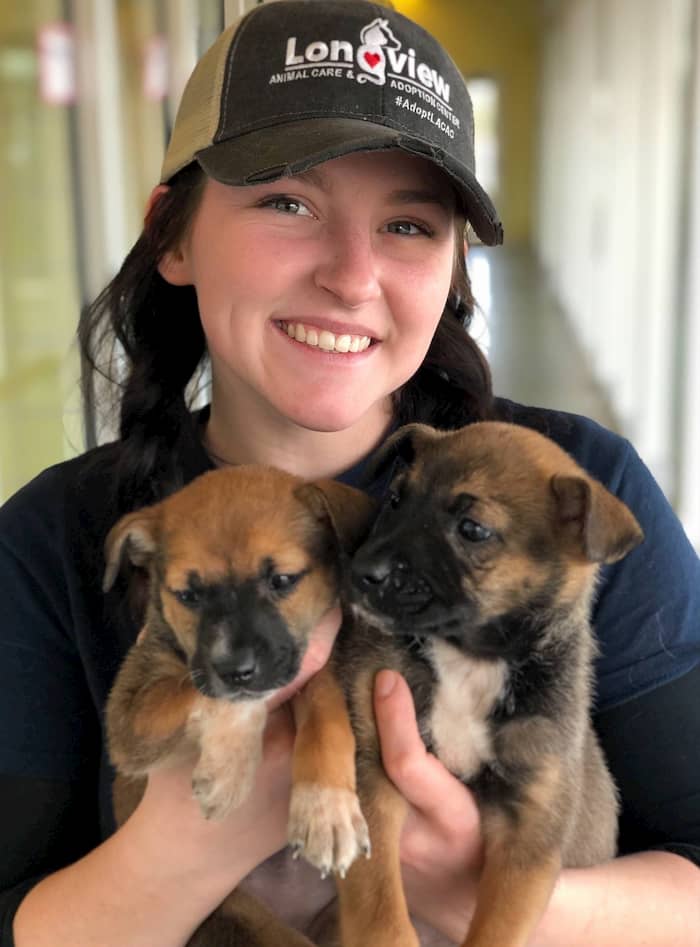 Erin adopted Ursula the lamb at birth, and they both are very close. The other staff members love seeing the happy little lamb following Erin around during the workday.
As Chris walked out of his office, he saw Ursula skipping along behind lead animal care technician Nina Allen, who was on her way to the surgical suite.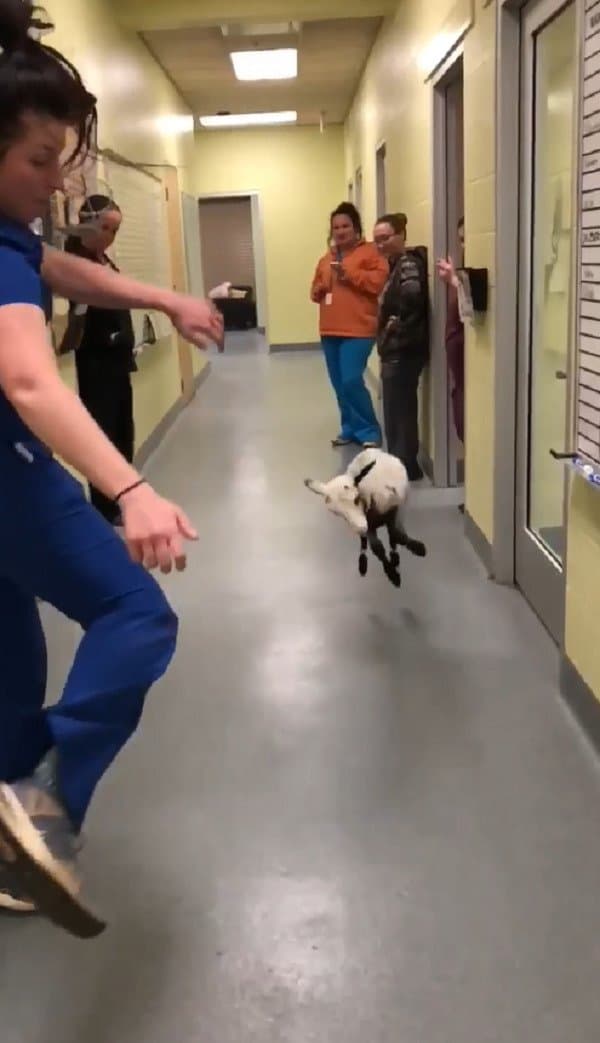 The very sight of the skipping lamb brought a smile to Chris's face, and he wanted to share that happy visual with their fans online. "She's like a puppy, but she gets excited and she starts jumping," Chris said. He started recording video of Nina and Ursula dancing together, and then uploaded it to Facebook with a disco jingle and lyrics spoofing the Whitney Houston song, "I Wanna Dance With Somebody."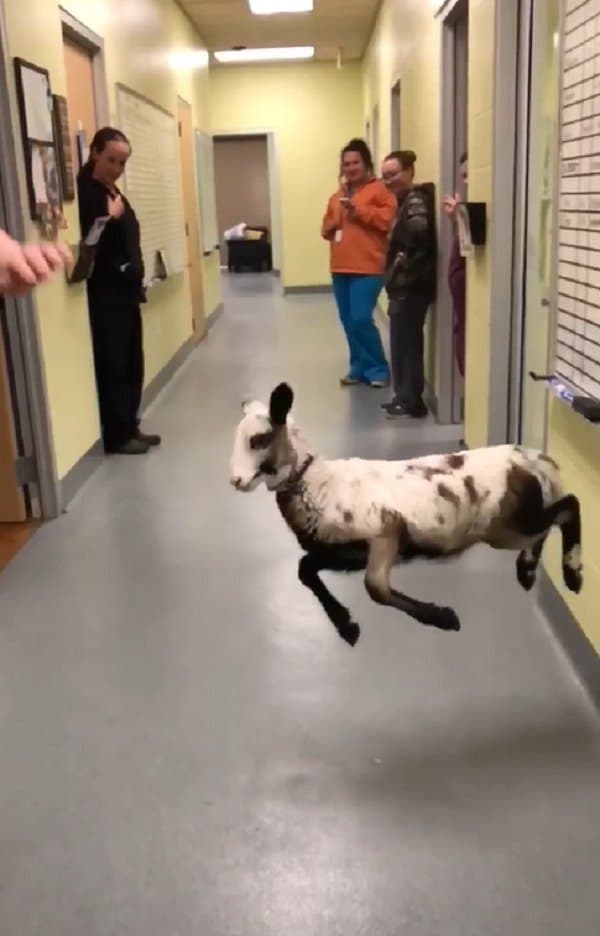 "I wanna dance with somebody, some baa baa baa body who loves me!" The caption read.
The video is in slow motion so that people can enjoy the lamb kicking up her heels. It's also hilarious watching Nina jumping gamely into the air as well.
"Our thought was, 'Let's just post this. It will make some people laugh, and it keeps us in the Facebook cycle until the next morning,'" Chris explained. When he logged in the next morning the video had already been viewed 2.8 million times on Facebook alone!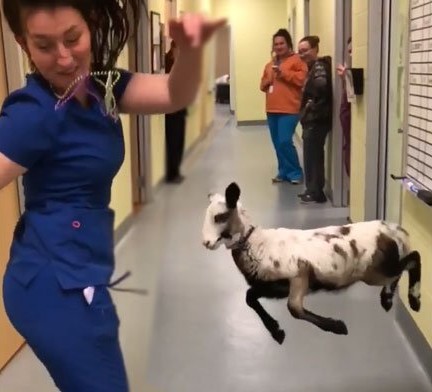 They were contacted by media outlets from all over the country, drawing a lot more attention to the shelter's page.
Now that their video has been viewed over 5 million times on Facebook, Chris says they hope the added traffic will result in added help for the animals they serve. "We want people in driving distance — Shreveport, Tyler, Dallas, wherever — we want them to think, 'Wow, I'm going to drive to that facility because they care about what they're doing.' That's what we hope the outcome is."