Gus Kenworthy is a powerful freestyle skier. He will ride for Great Britain in 2022 and is a two-time Olympian, bringing home the silver medal in 2014 for the United States from Sochi, Russia. He brought something different home from the Pyeongchang Winter Olympics however, but some may argue these were better than medals. 
Gus posted the news on Instagram that he and his boyfriend helped shut down one of South Korea's many dog farms. The 90 emaciated and abused dogs will now be going back to the United States and Canada to try to find "fur-ever homes."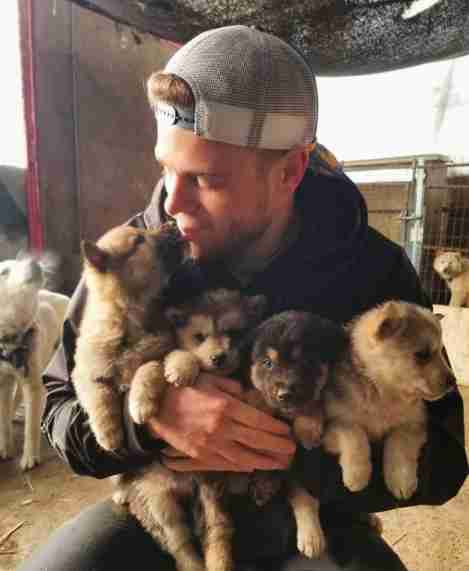 Gus and his boyfriend Matt Wilkas (Gus was also one of the first Olympians to identify as gay) toured a dog meat farm and were understandably disturbed. The dogs were stuffed in cages and when it was time to be disposed of, they were electrocuted in front of all the other dogs. The scene was similar to what USA TODAY journalists witnessed during their heart-wrenching visit to a dog farm just miles from the Olympic Village in PyeongChang.
Gus wrote in the Instagram post:
"The dogs here are malnourished and physically abused, crammed into tiny wire-floored pens, and exposed to the freezing winter elements and scorching summer conditions. When it comes time to put one down it is done so in front of the other dogs by means of electrocution sometimes taking up to 20 agonizing minutes."
This particular farm is being shut down with the help of Humane Society International and it seems the owner seems repentant and has "seen error in his ways."
So what do you think? Comment Below.