We all know how dogs and cats don't get along so well. But, know this, as long as the world exists, it'll keep surprising you with something new. Generally, it's believed that dogs and cats hate each other. Some even consider them as arch-rivals. Which is even somewhat true, however, what we are about to show you today will completely blow your mind.
This dog in the post below probably love cats more than any other animal in existence. He takes care of rescue kittens just like his own babies. He plays with them, cuddles with them, and even bathes them. When his owner first noticed his love for cats he saw this as a perfect opportunity to make him comfort rescue kittens that were brought to their cat shelter.
More info: Instagram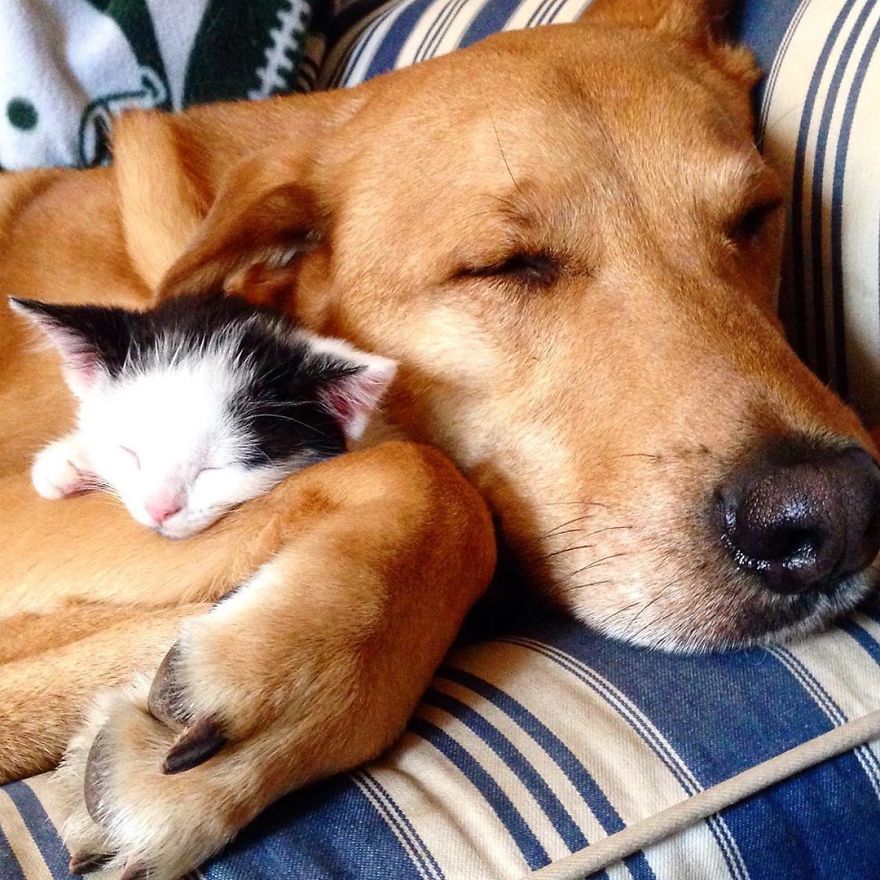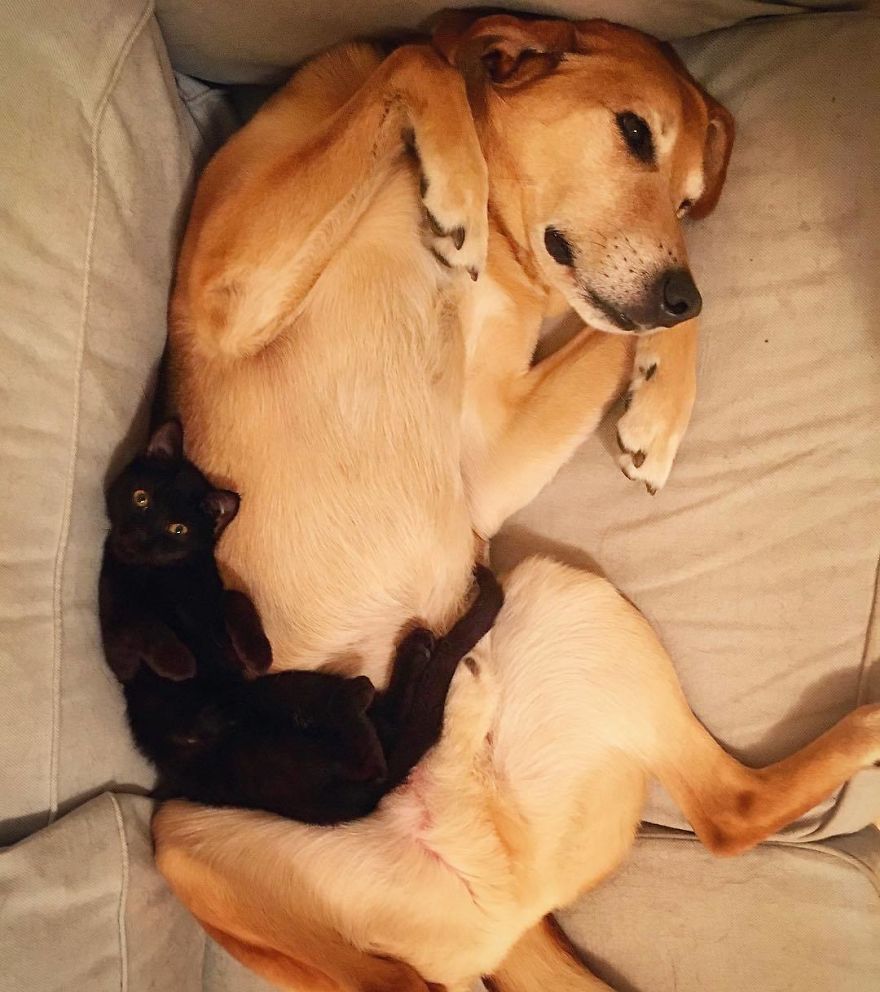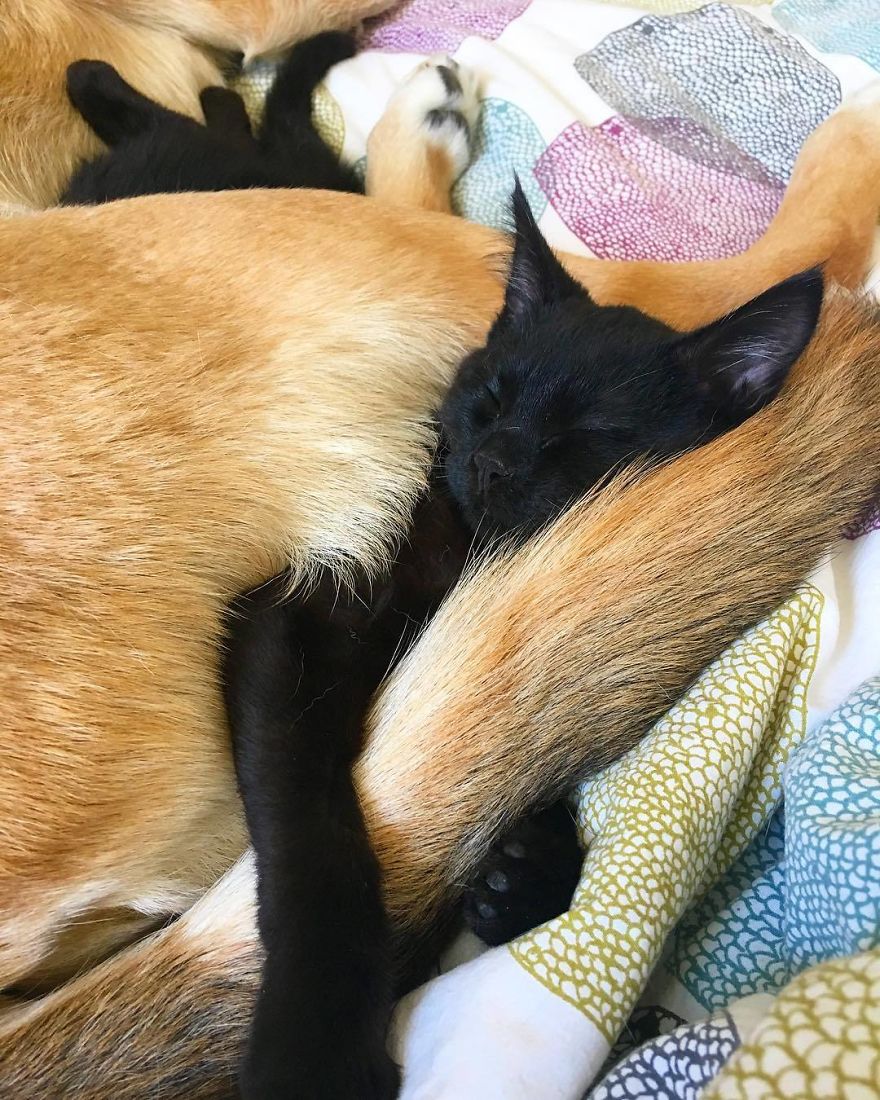 "Raylan's a very smart dog who is eager to please and up for any adventure," said Raylan's owner. "I found out he liked cats when we brought our first foster kitten (Watson) home 6 years ago when Raylan was already 3 years old. He immediately just wanted to play with him and was so gentle and patient. Watson's now our neighbour and they hang out frequently."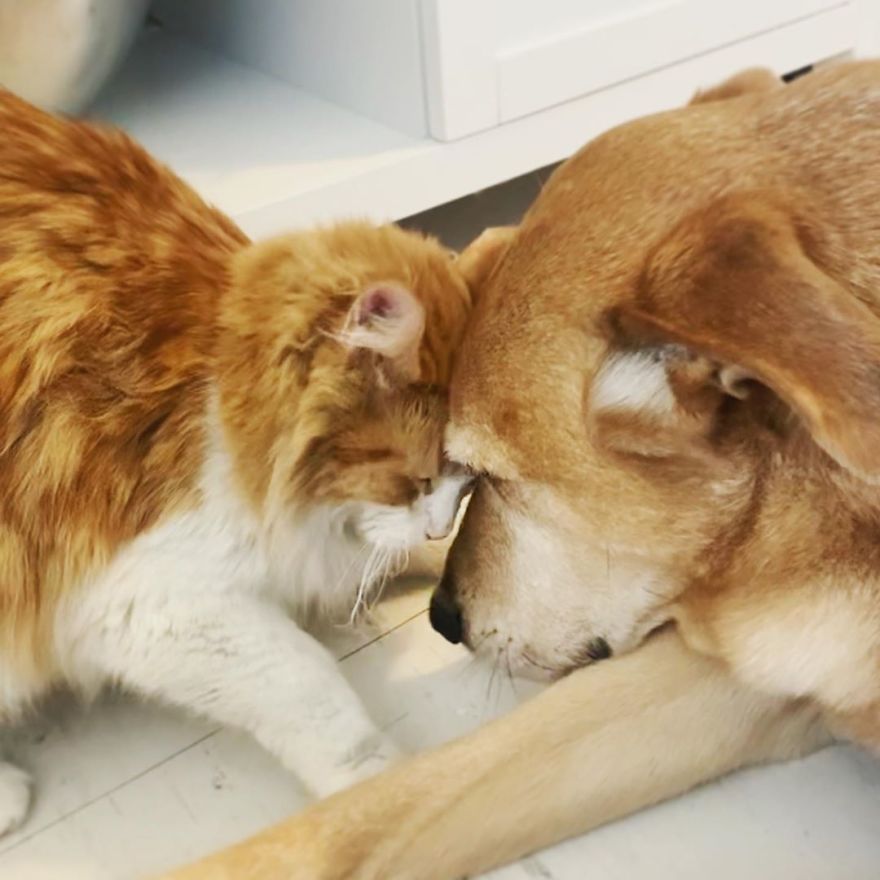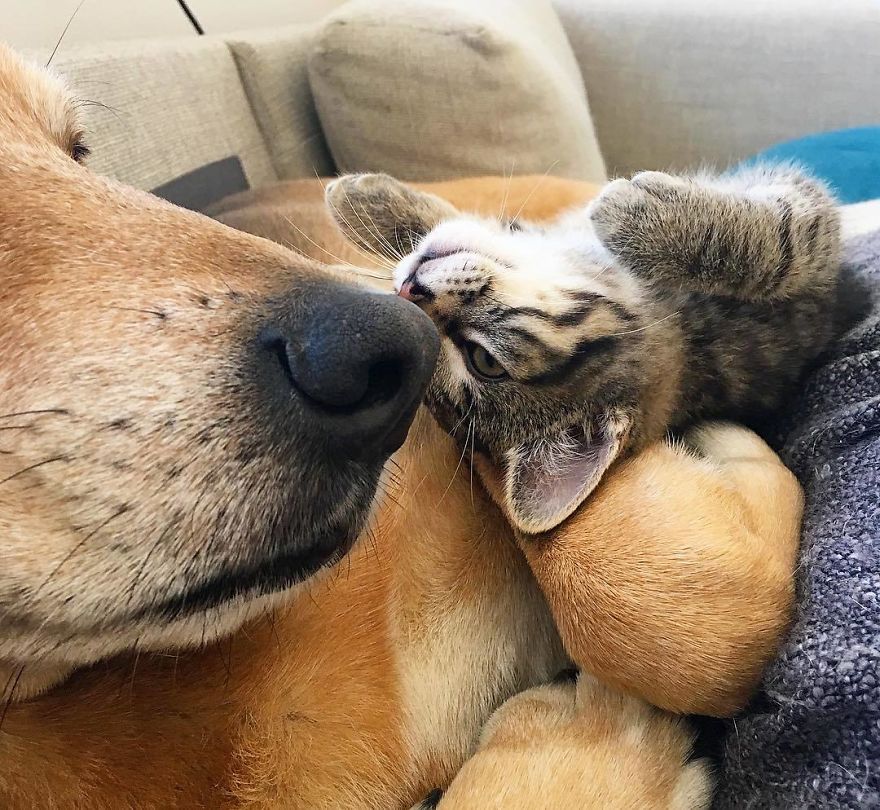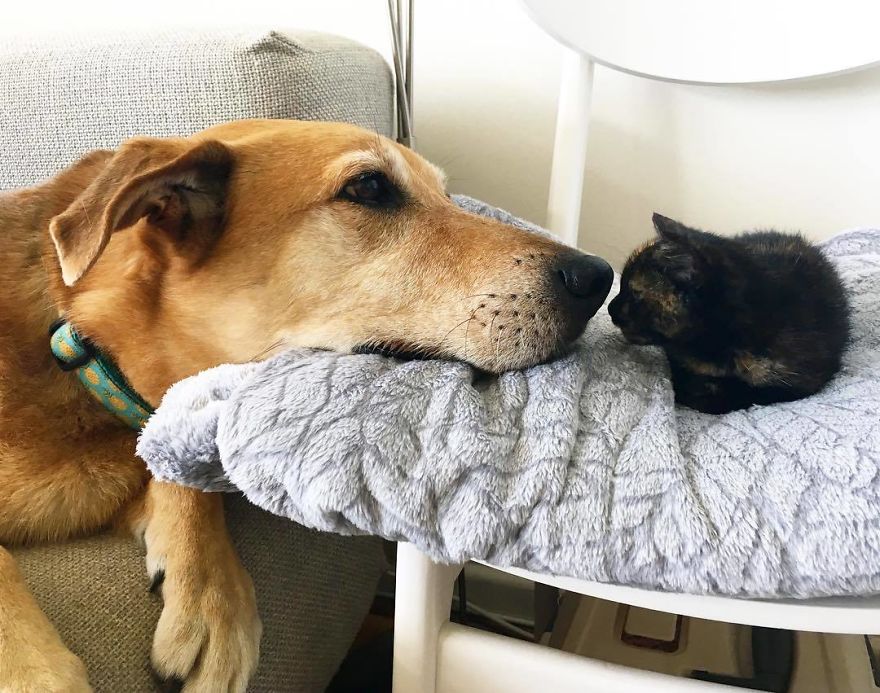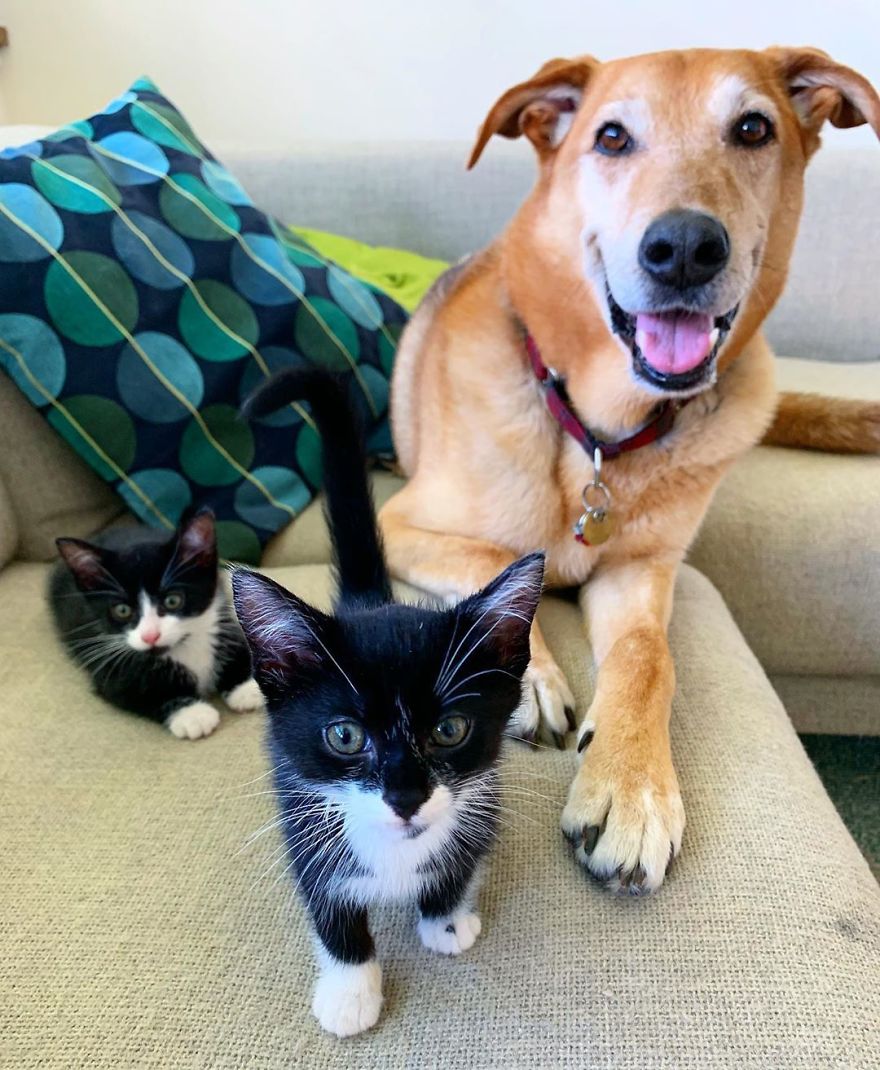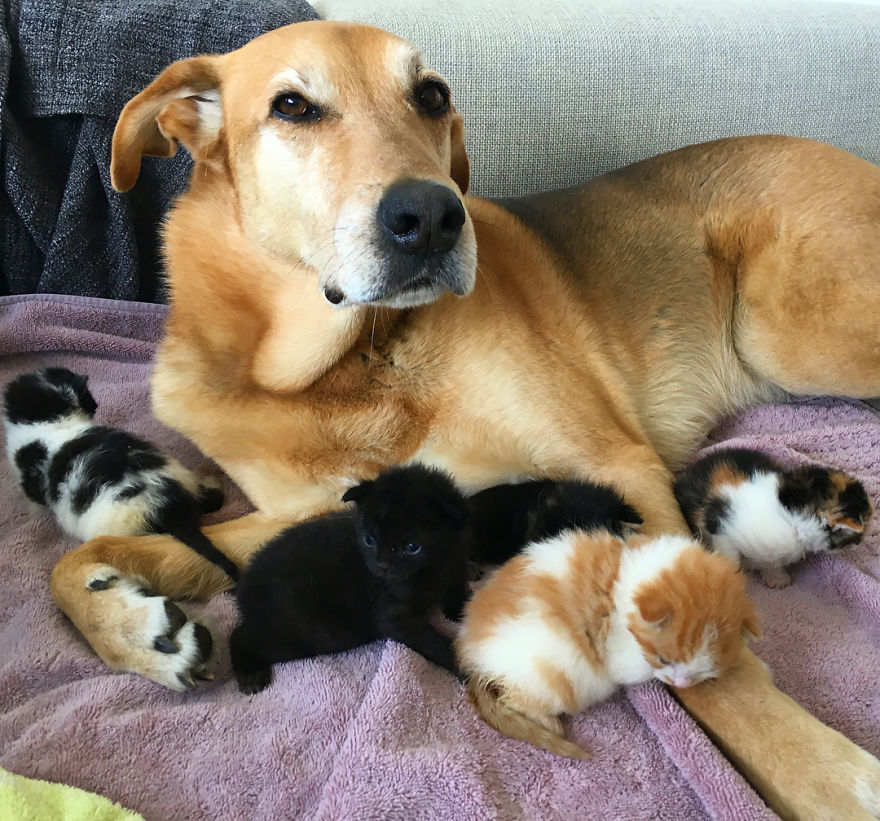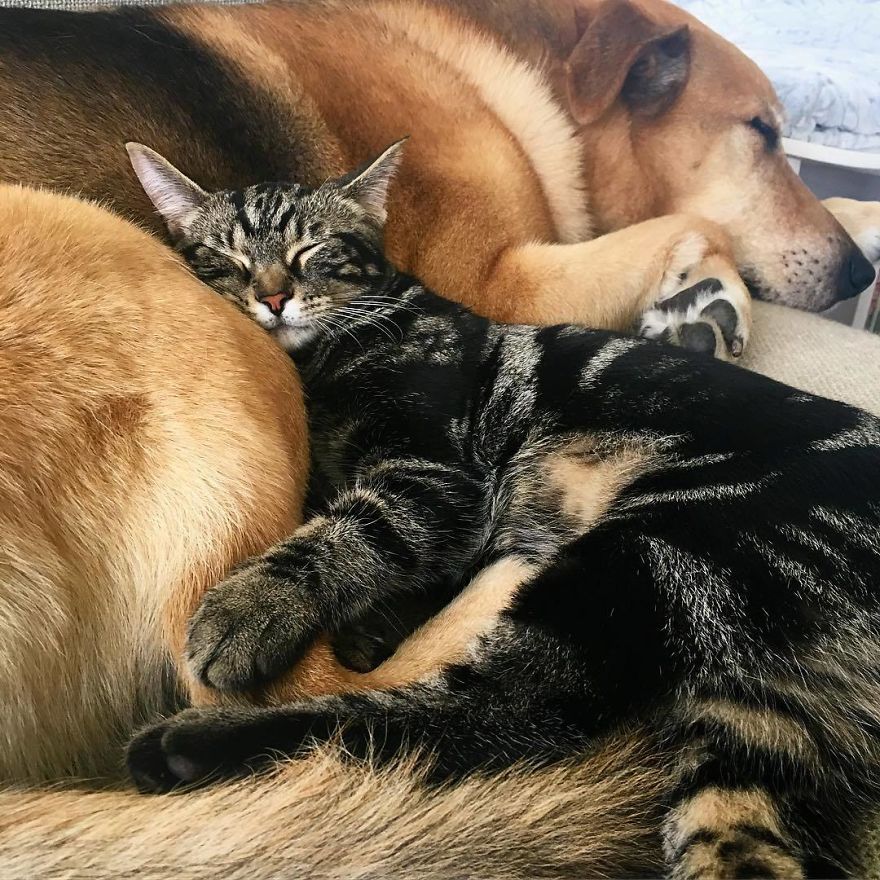 Raylan_the_dog has over 25k followers on Instagram. "Raylan is a purebred mutt who enjoys getting beer for loved ones, road trips, and cuddling with his foster kittens"⁠— that's what it says in Raylan's Instagram description. Raylan's owner explained how they got him: "Raylan was adopted from a high-kill shelter where he was going to be euthanized. Nobody wanted him because he was too high energy and untrained – but clearly no one had tried to train him."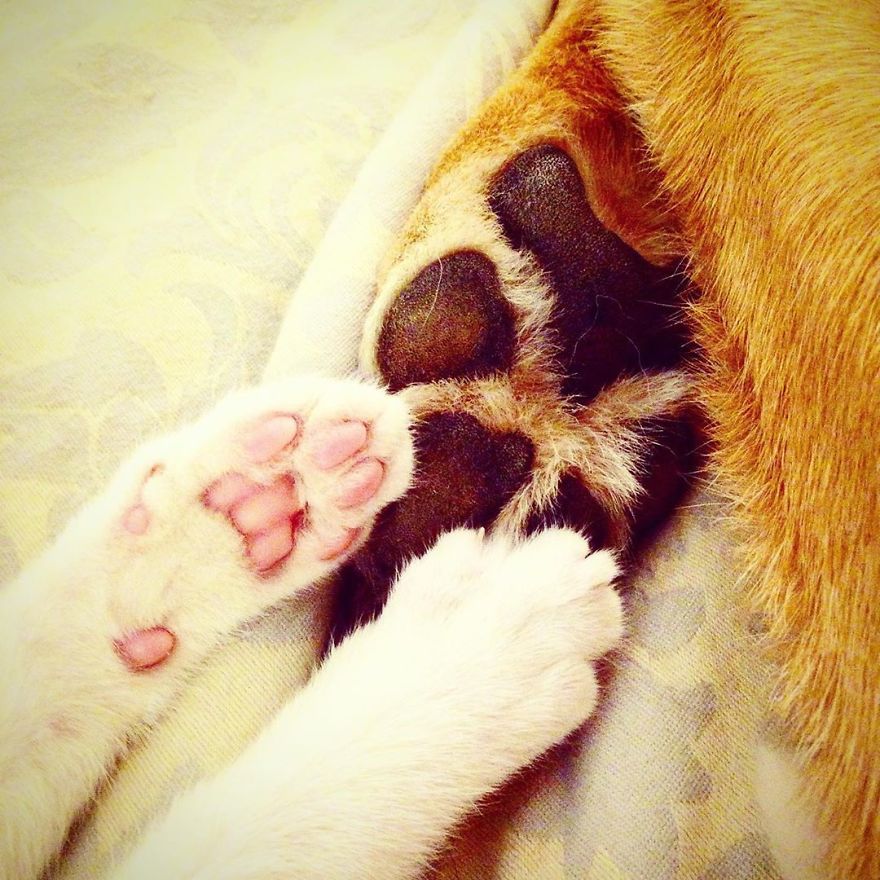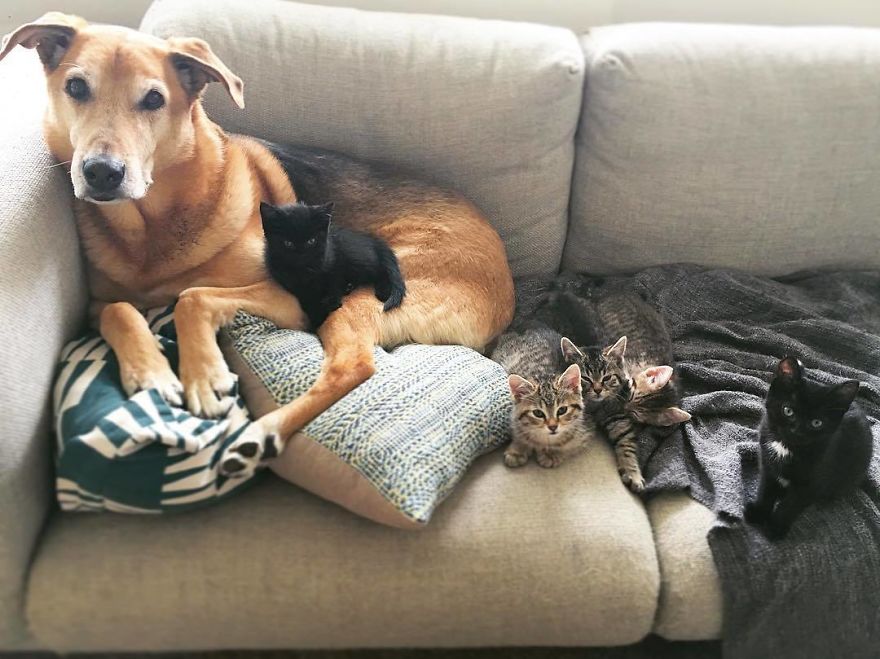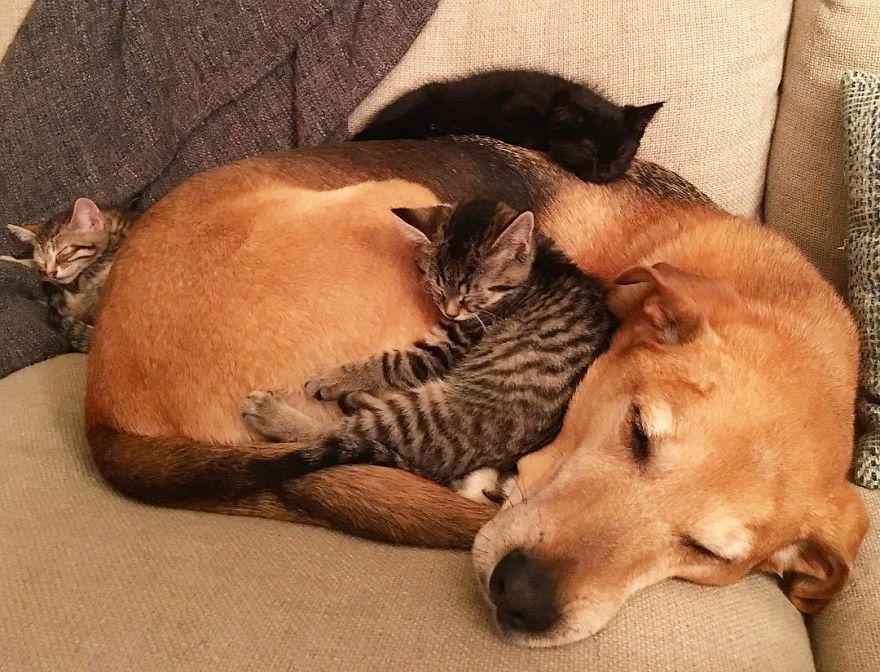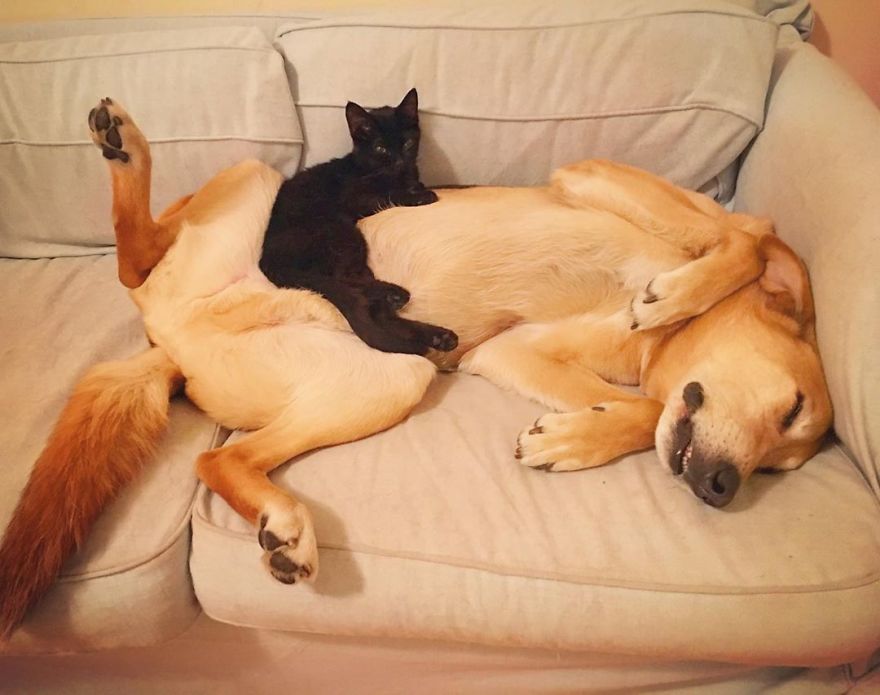 Raylan has cared for over 60 kittens in his 9 years of life. That's a lot of children to have! The owner explained how Raylan takes care of the kittens: "He cleans them constantly (which is very very helpful when they're really young), as well as playing with them and carrying them around. He also stops them if they try to scratch the sofa."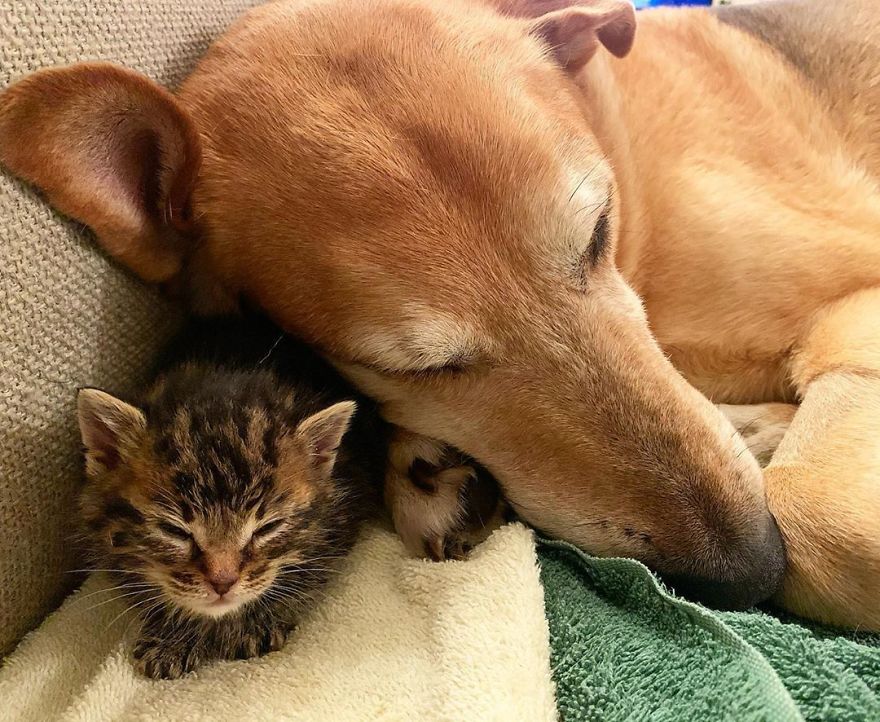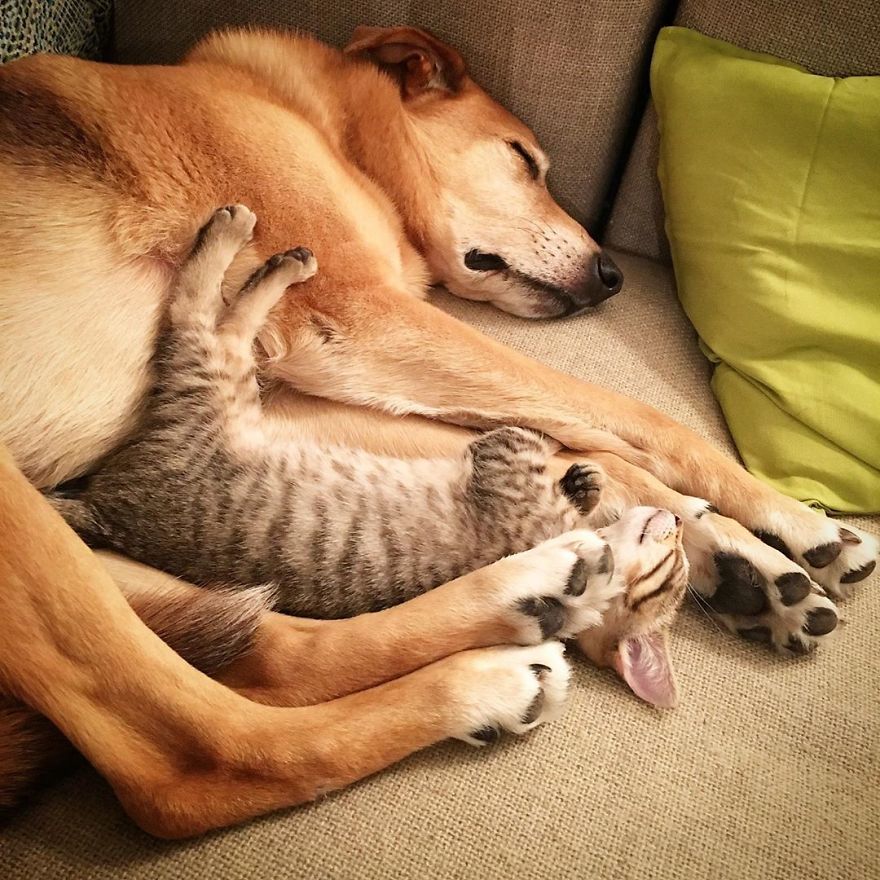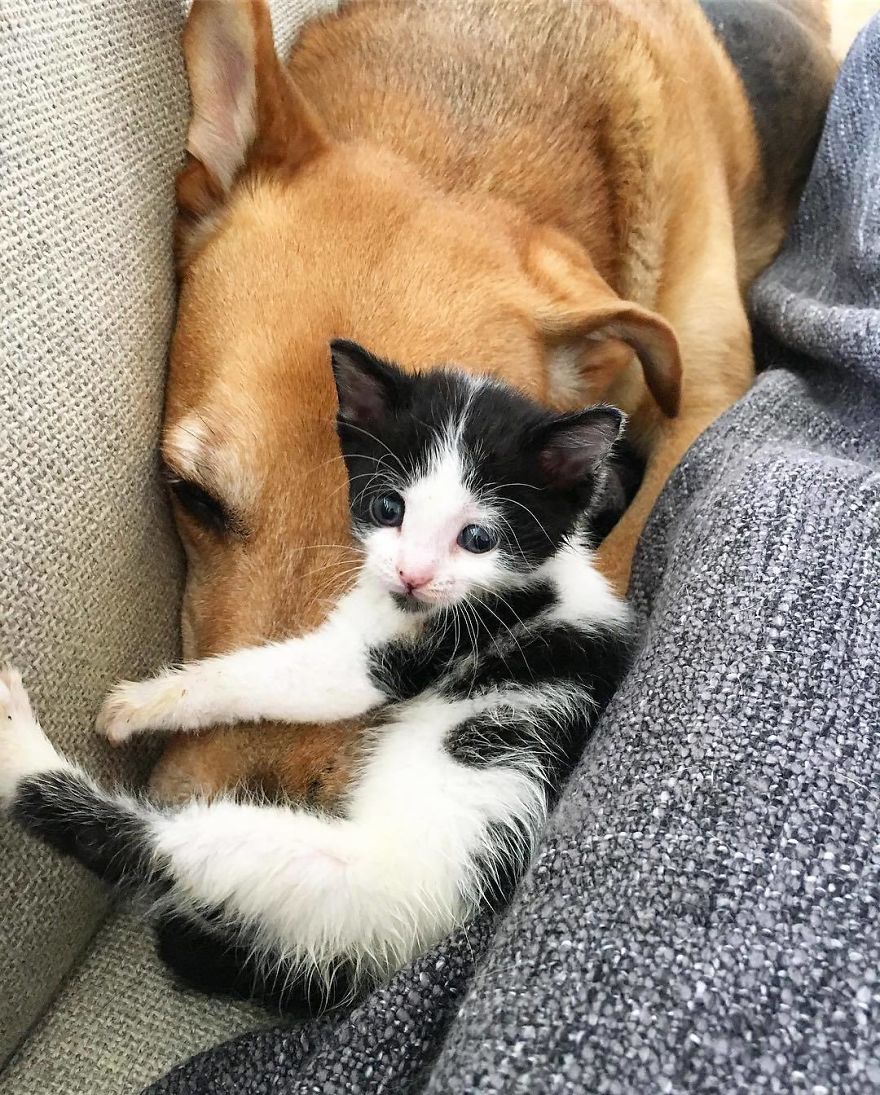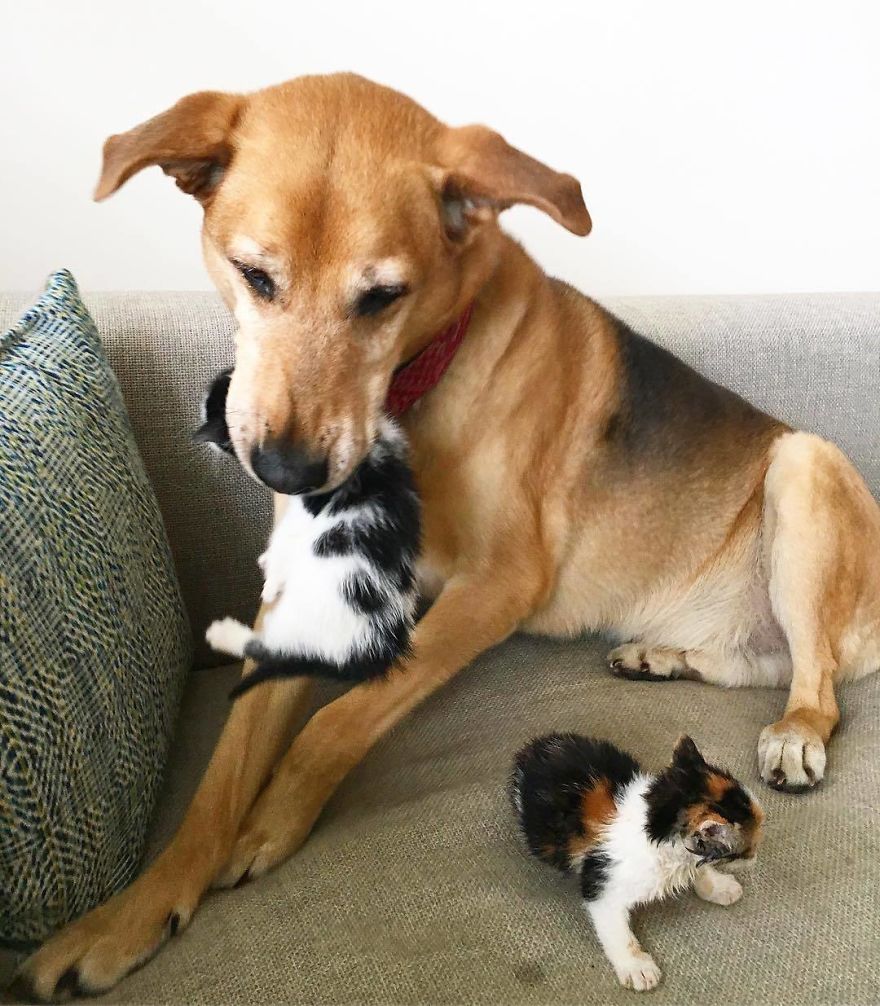 The video that went viral features Raylan and two little kittens stumbling to him and then snuggling up to the doggo. The comments are full of love and wish for the cats to find a good home. The owner said: "I don't know how he hasn't gone viral before! We've been doing this for years and he's so amazing."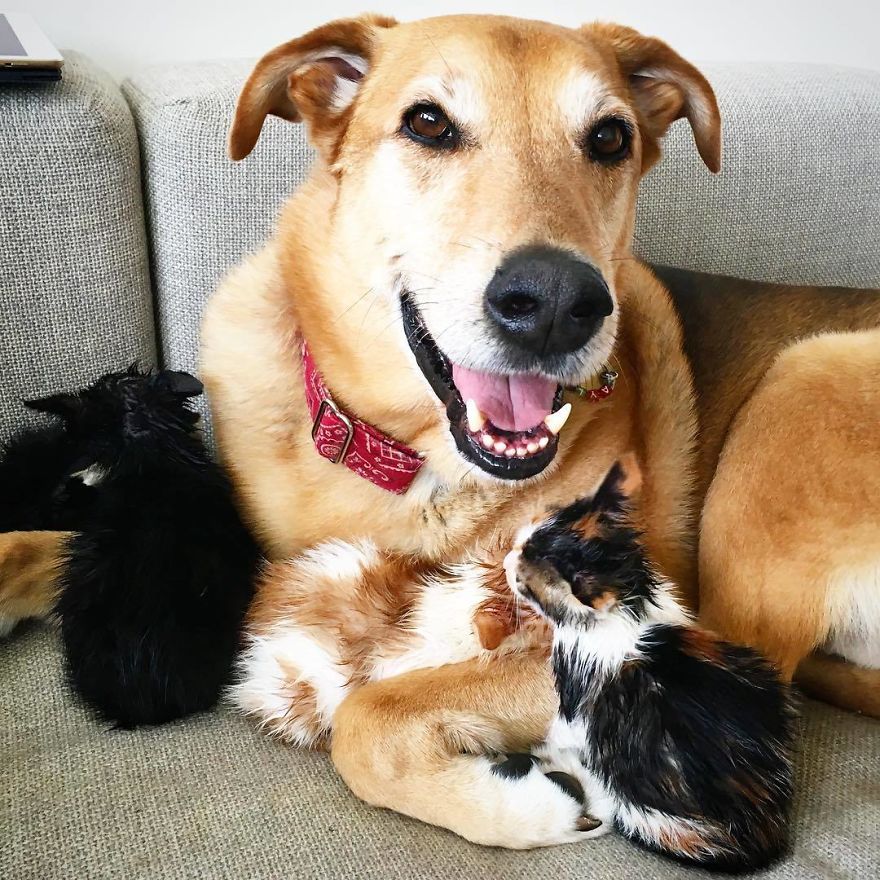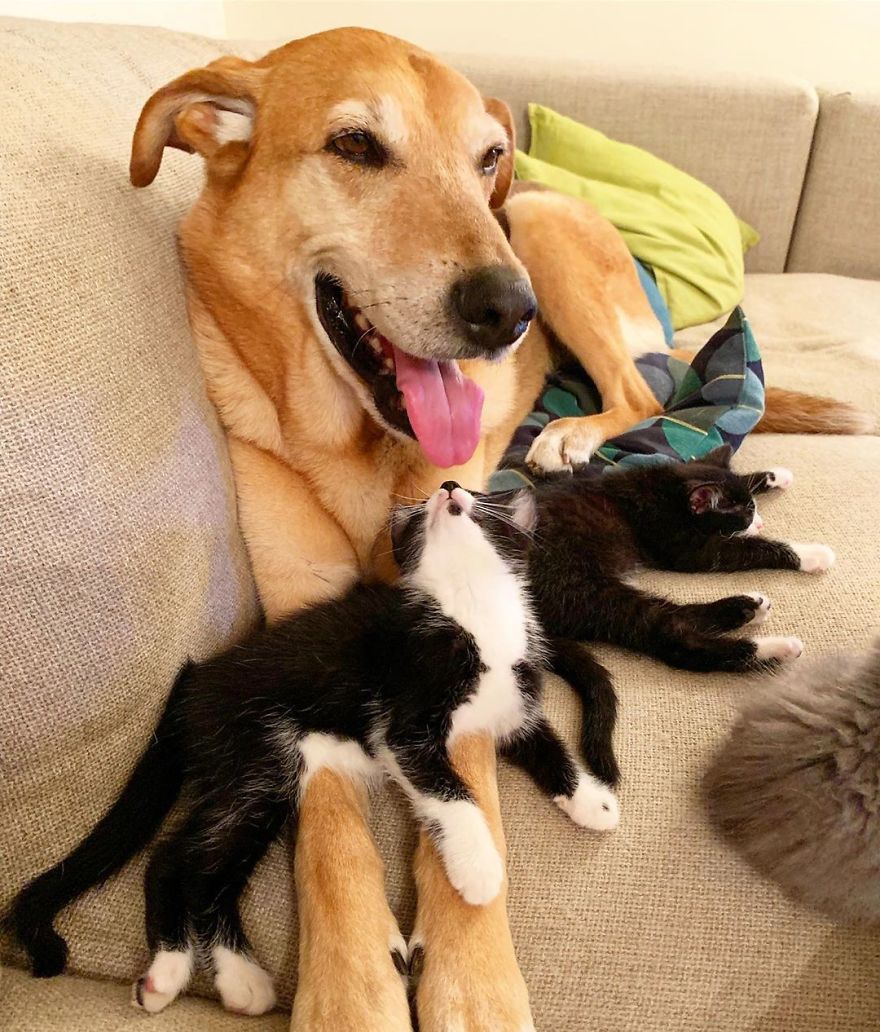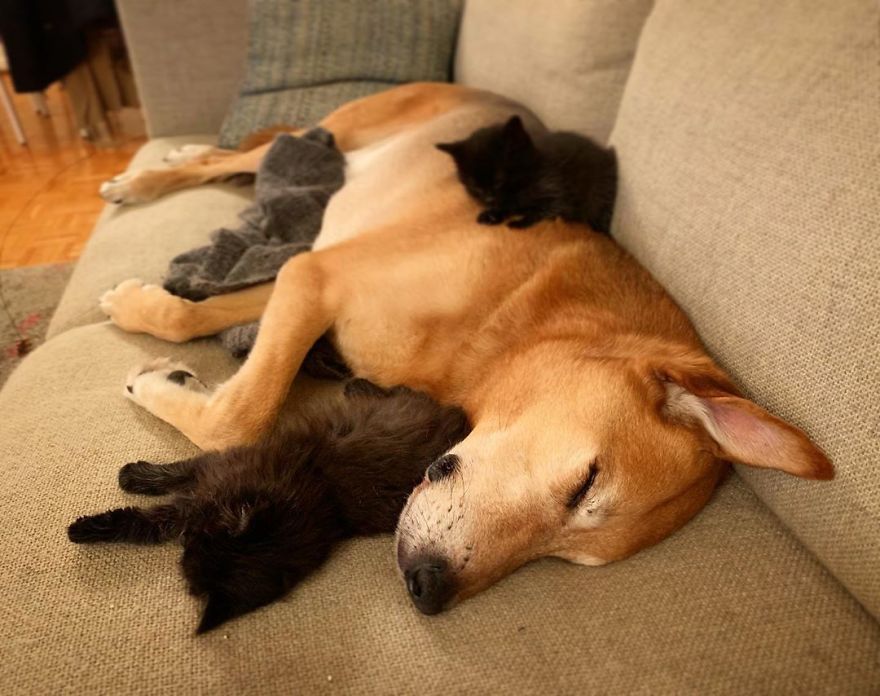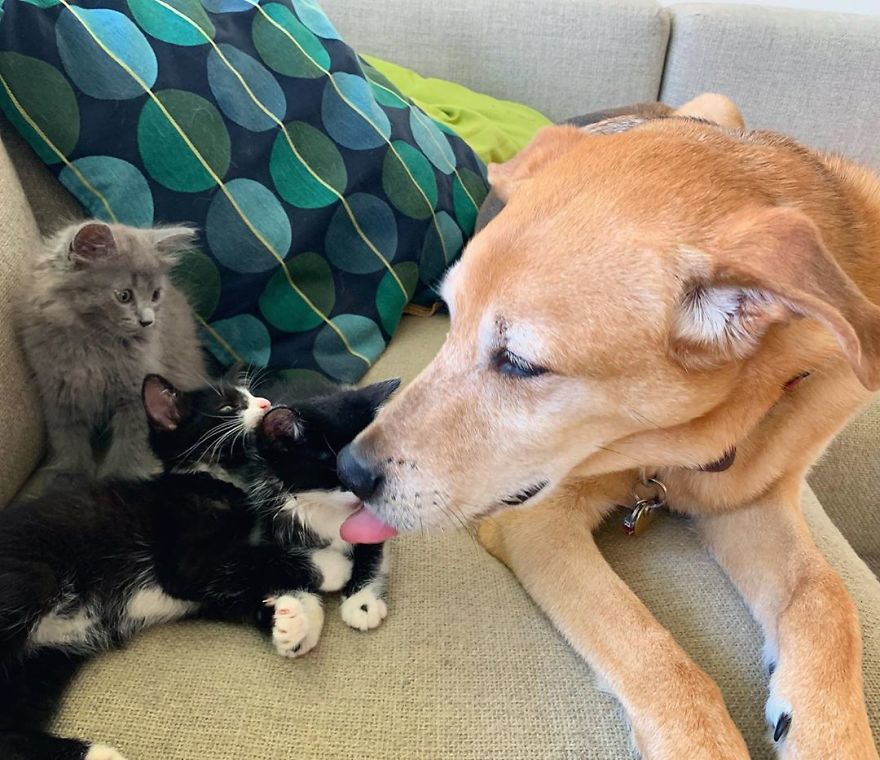 We asked the owner says how Raylan reacts when it's time for the kittens to leave: "He's usually ready for a rest when the kittens leave and never seems sad afterwards, but after a few weeks of alone time he starts to get sad if I don't get new kittens – and when new kittens come he's always so happy and excited. New kitten day is his favourite day!"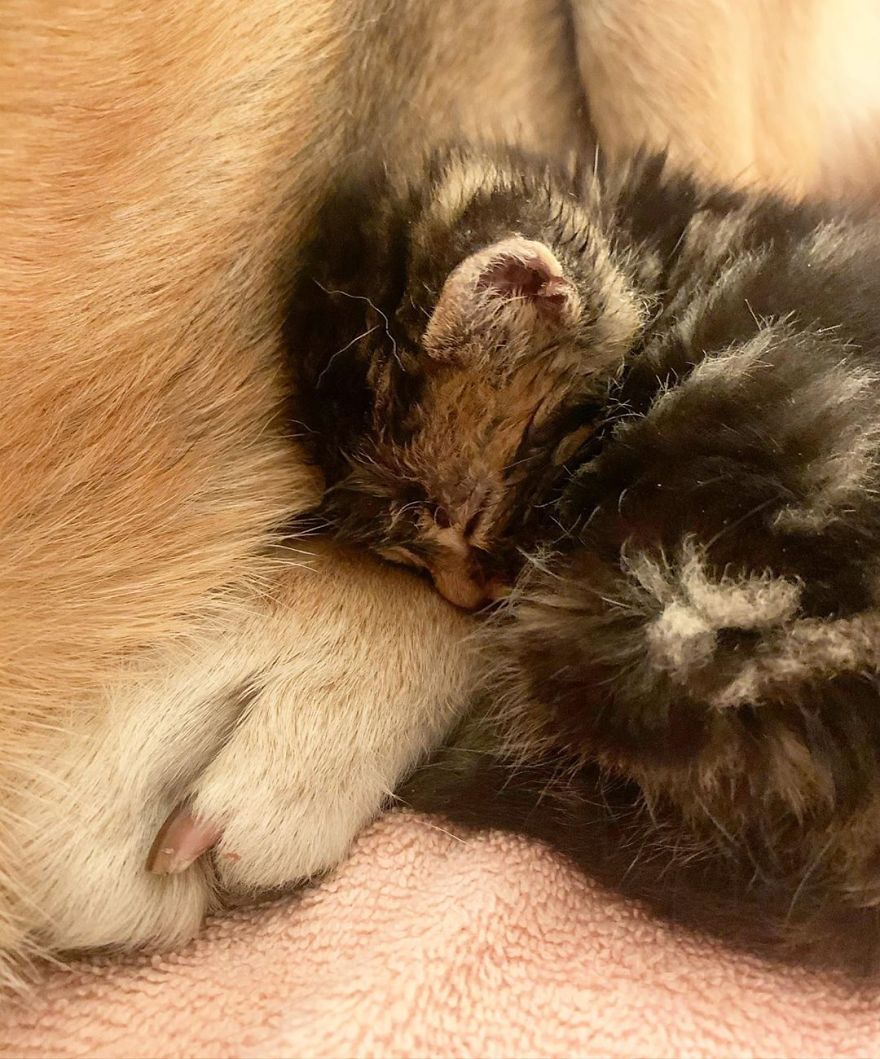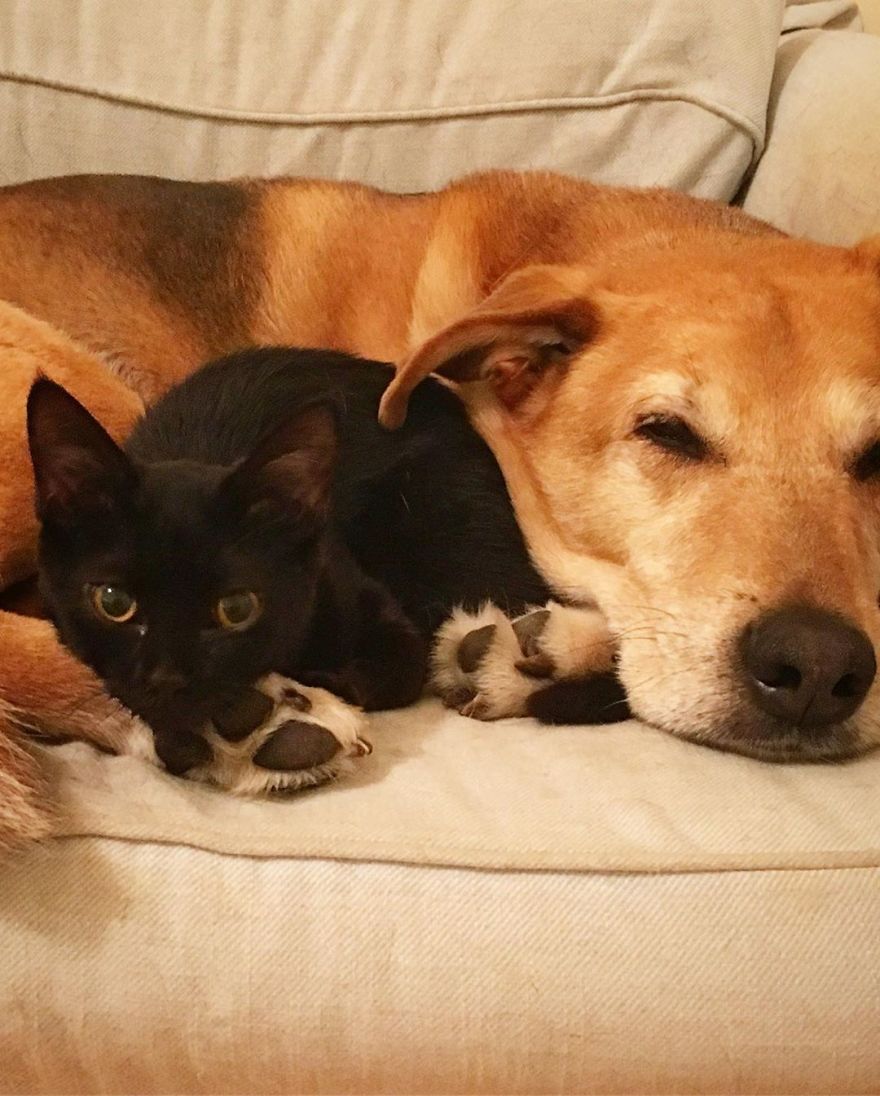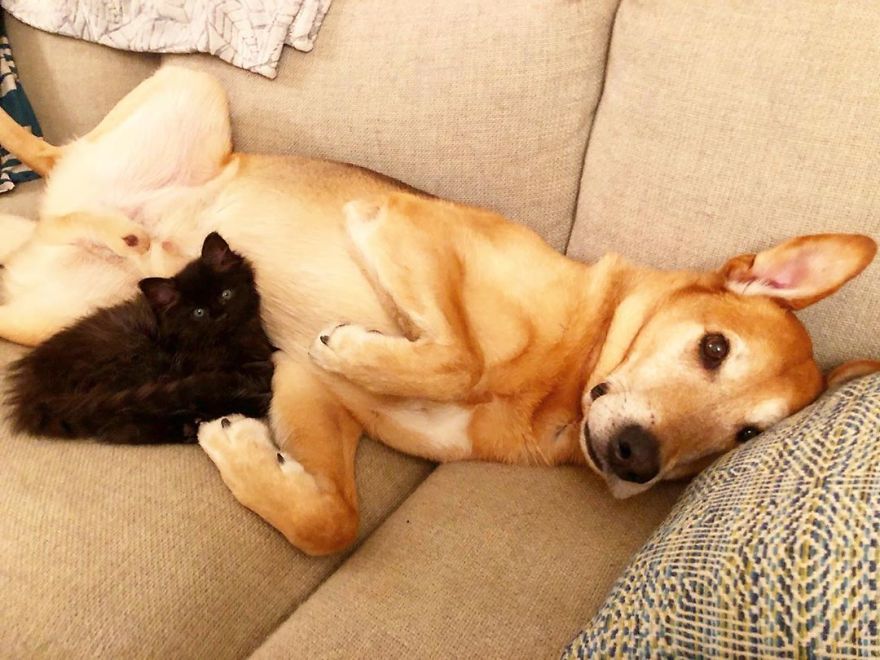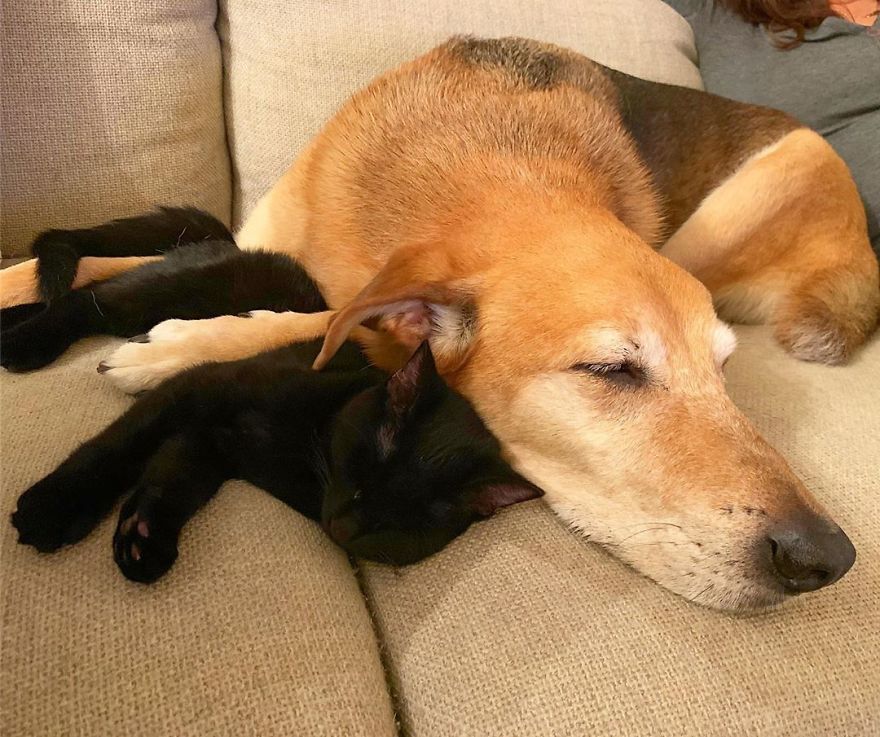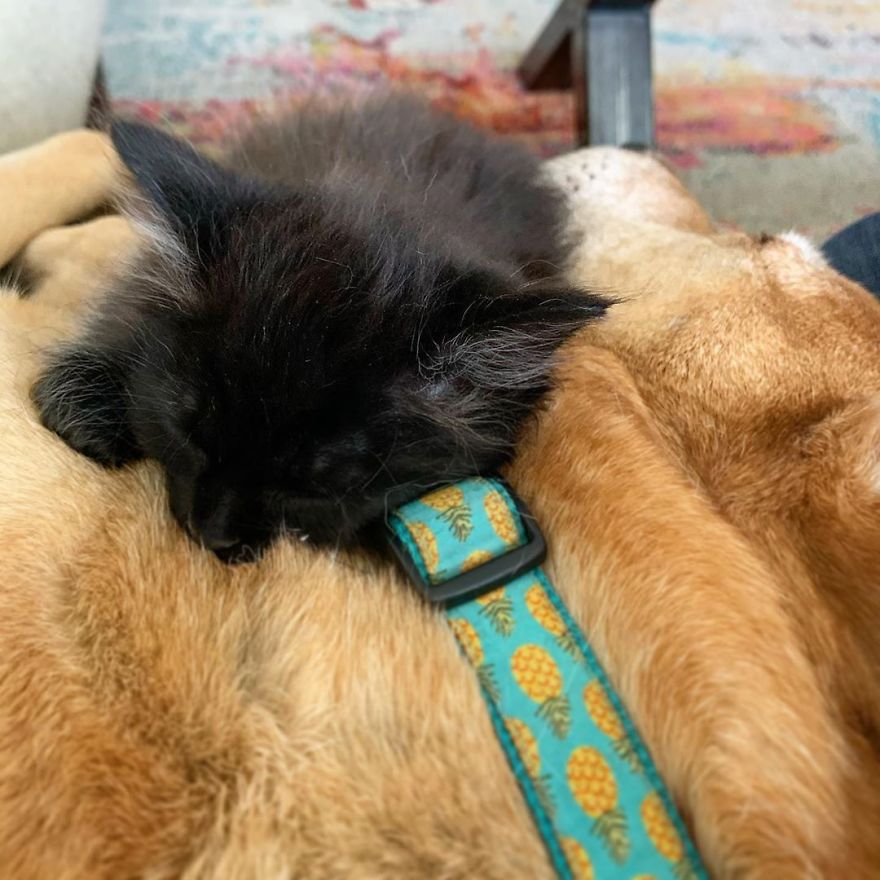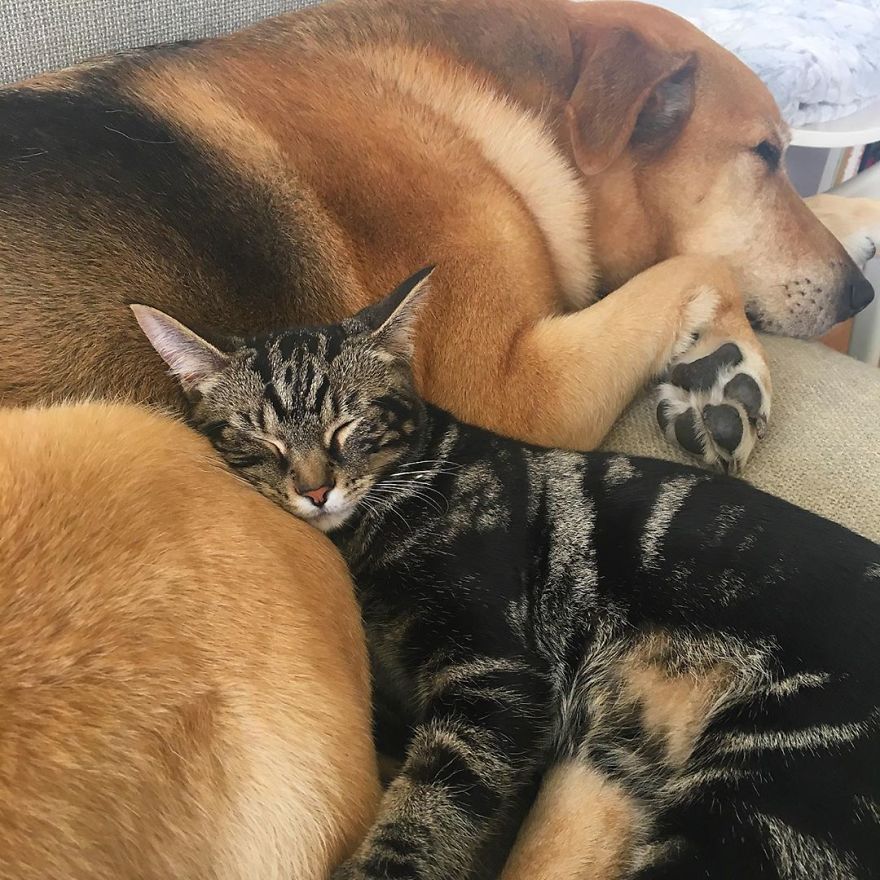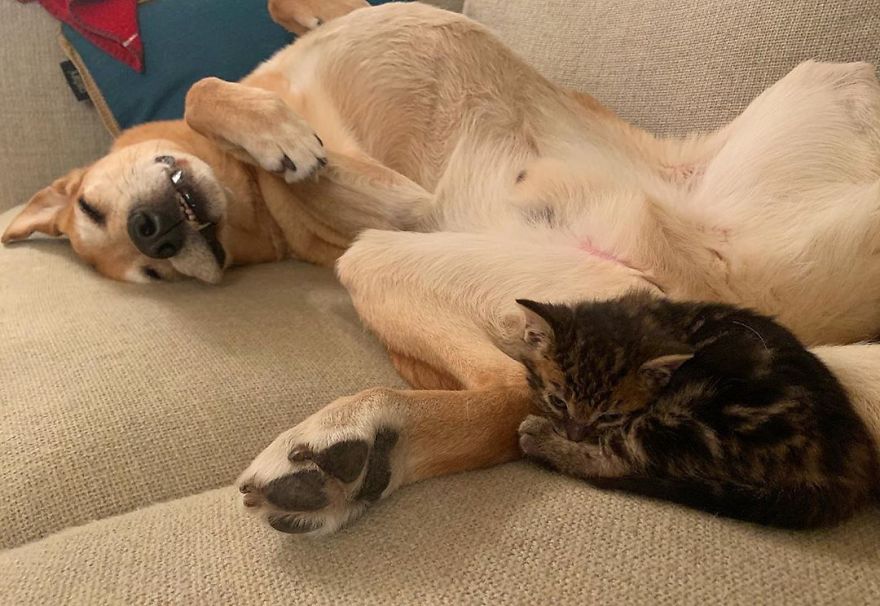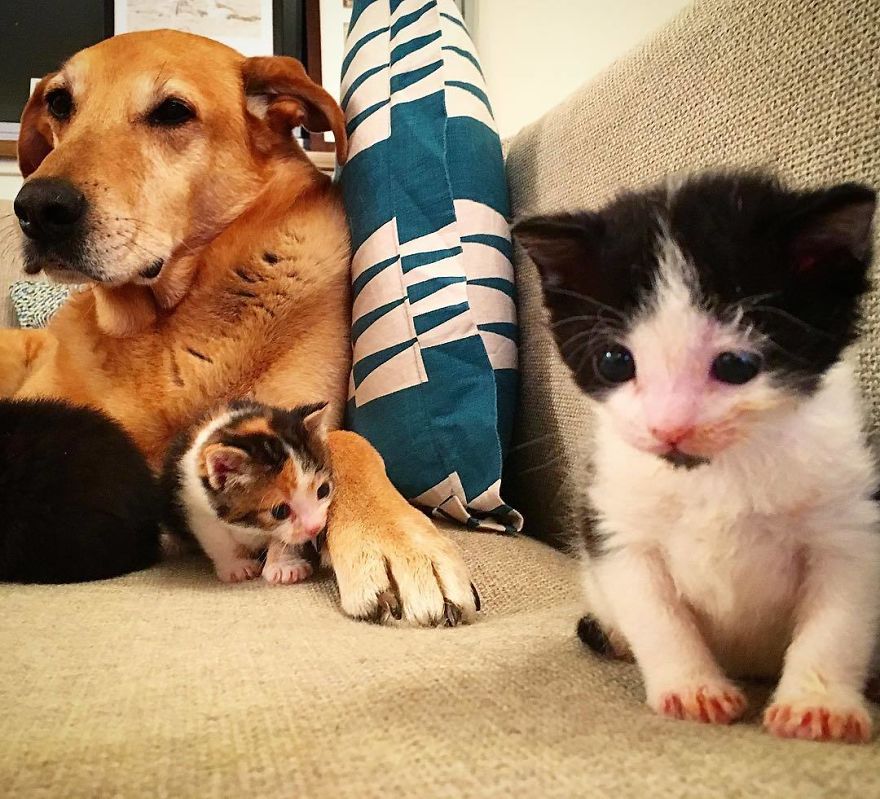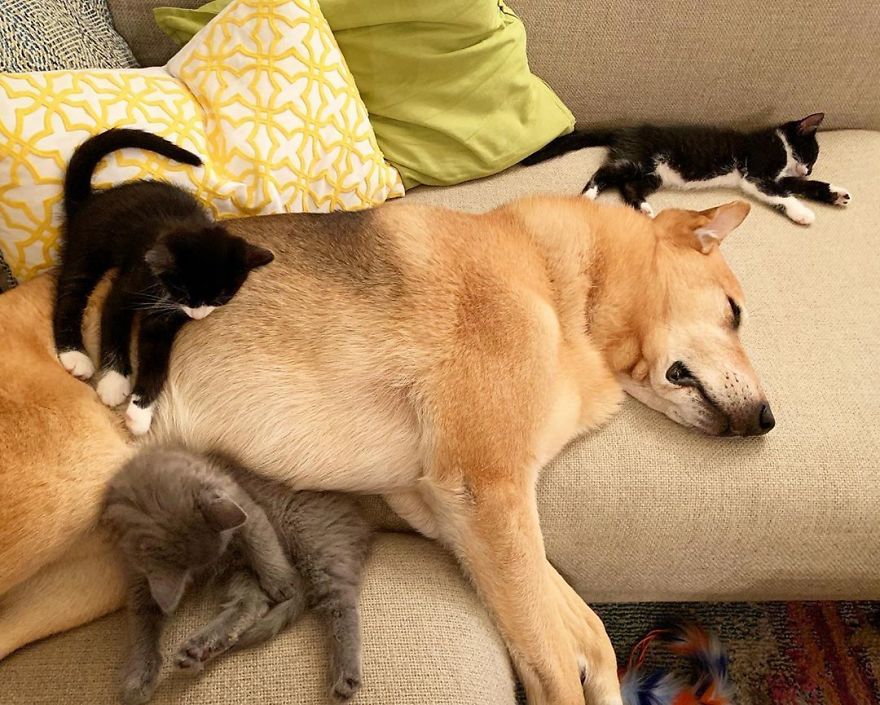 The owner works with a lot of shelters but mostly pays for the care of kittens out of her own pocket. Please consider helping shelters out with a donation or even start fostering as well!
Share this amazing story to your friends. 😊