Puzzles have been quite the craze since the start of the pandemic. Some puzzles can be more challenging than others but luckily…cats are always there to help.
Have you been struggling with the damn puzzle for hours and can't stand to look at it any longer? No problem, your furry friend will knock it to the ground once it spots your frustration. Check out the list of photos below to show just how determined cats are to "help" with puzzles.
1. My Cat, Deeply Asleep With The Last Piece Of A Jigsaw Puzzle. We've Been Searching For It For 10 Minutes
2. Oh, You Wanted To Start A Puzzle? I Don't Think So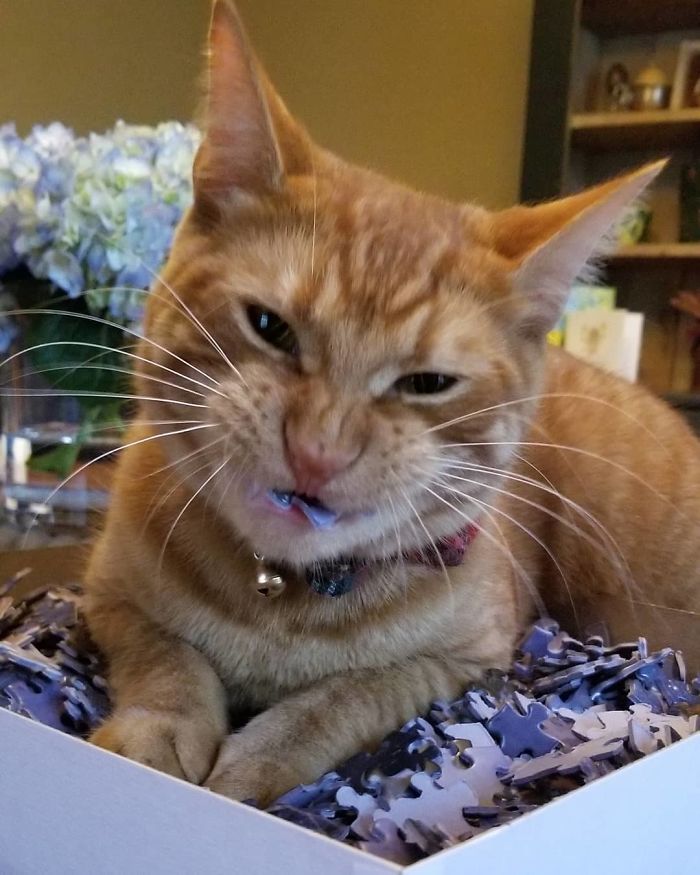 3. We Tried To Kitten Proof The Puzzle, But She's Tenacious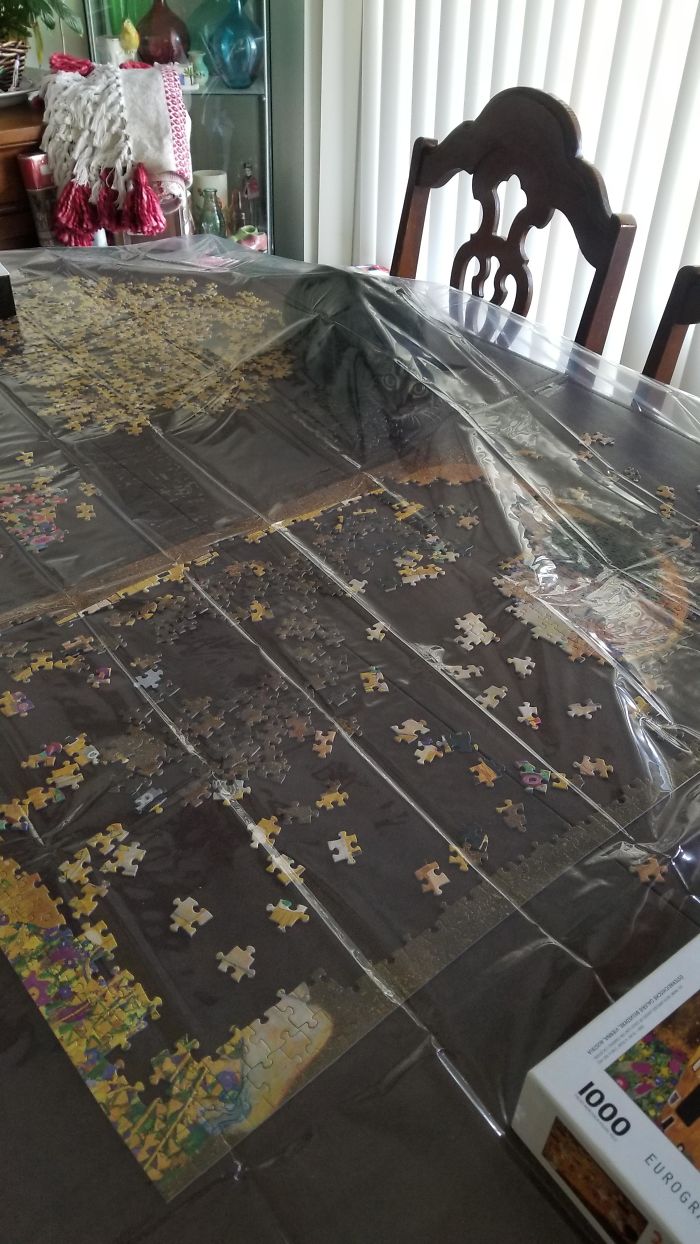 4. Sorry?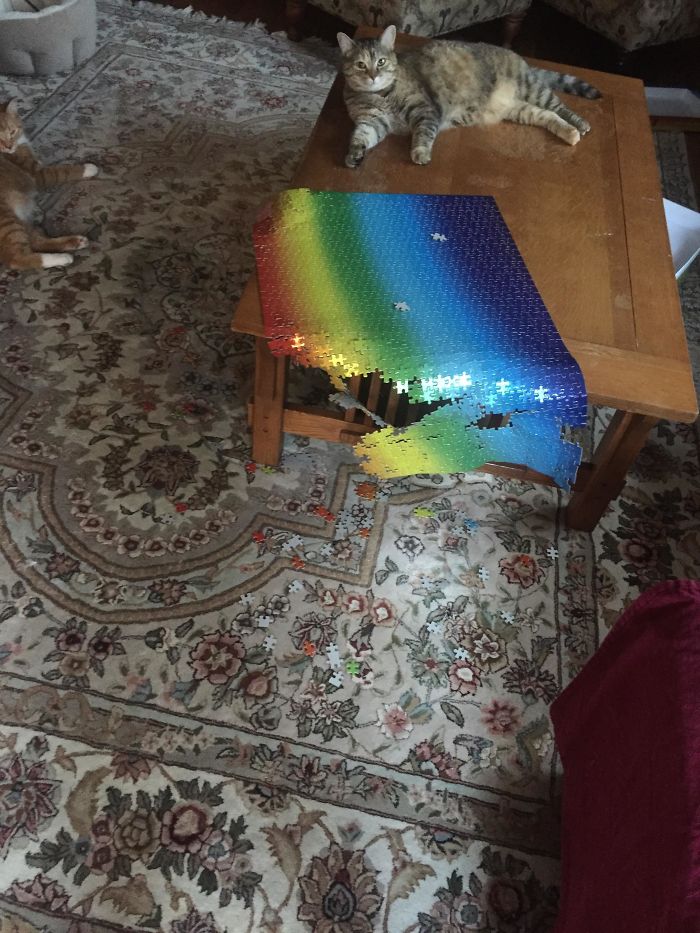 5. So I Was Going To Work On My Puzzle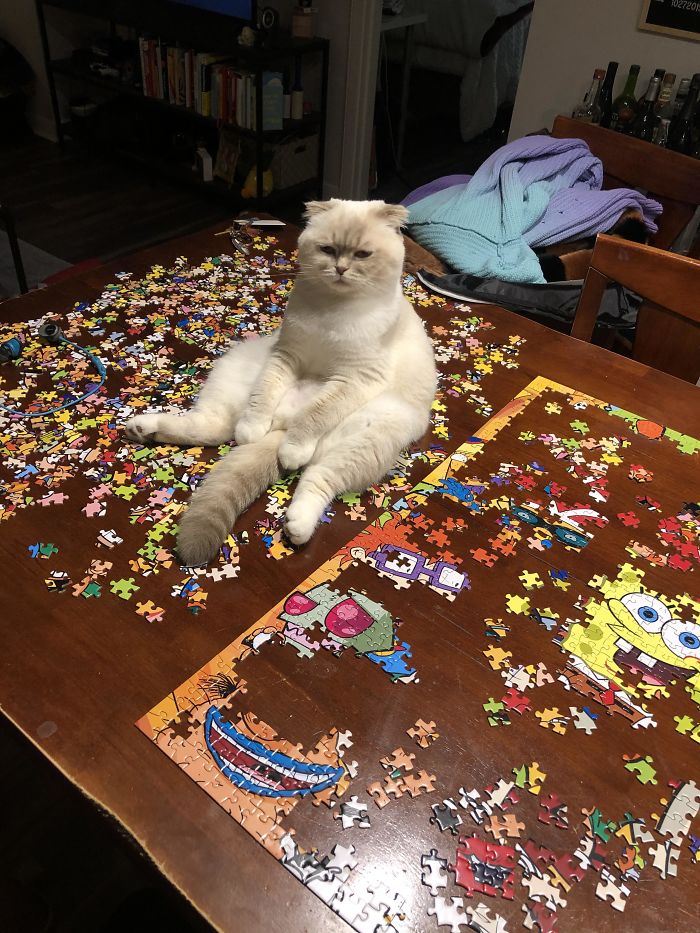 6 .These 3D Puzzles Are So Lifelike
7. Spent A Week On This Puzzle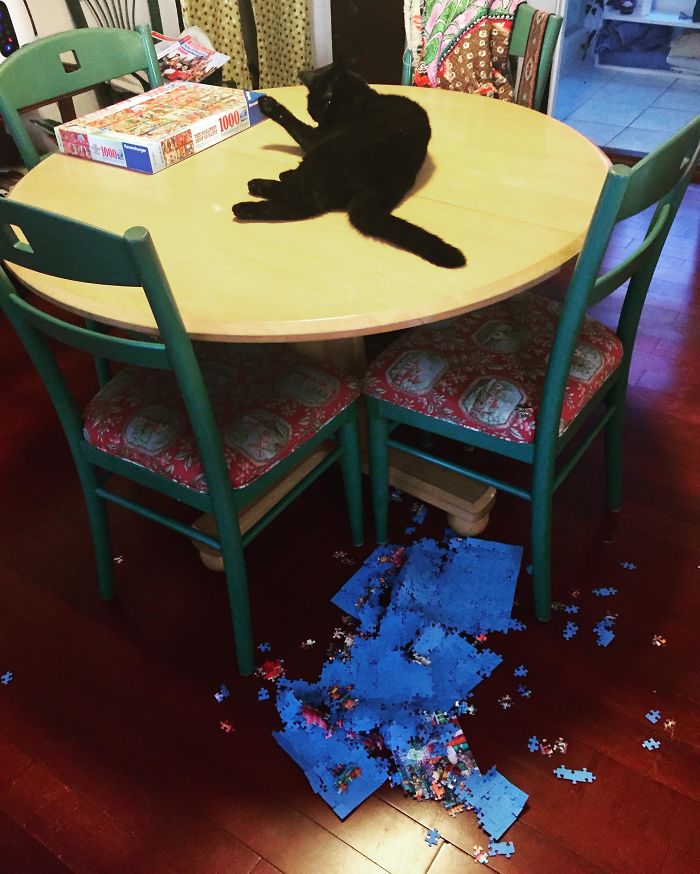 8. My Niece's Cat Lucy "Helping" Her With Her Puzzle. Almost A Year Old, She Is The Cutest Little Stinker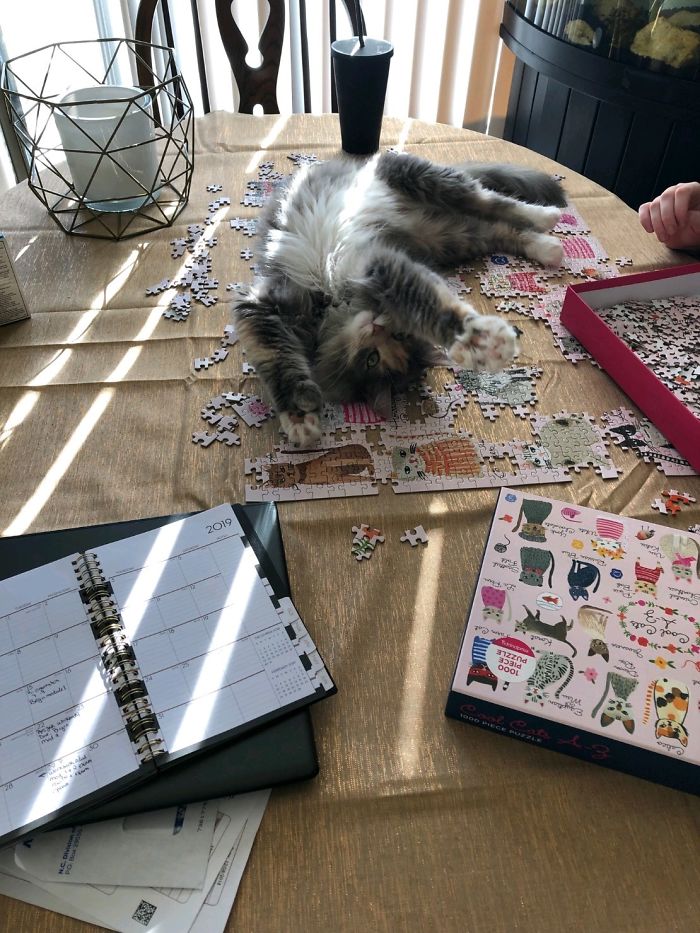 9. Left My Office Door Open For One Minute And I Hear A Crash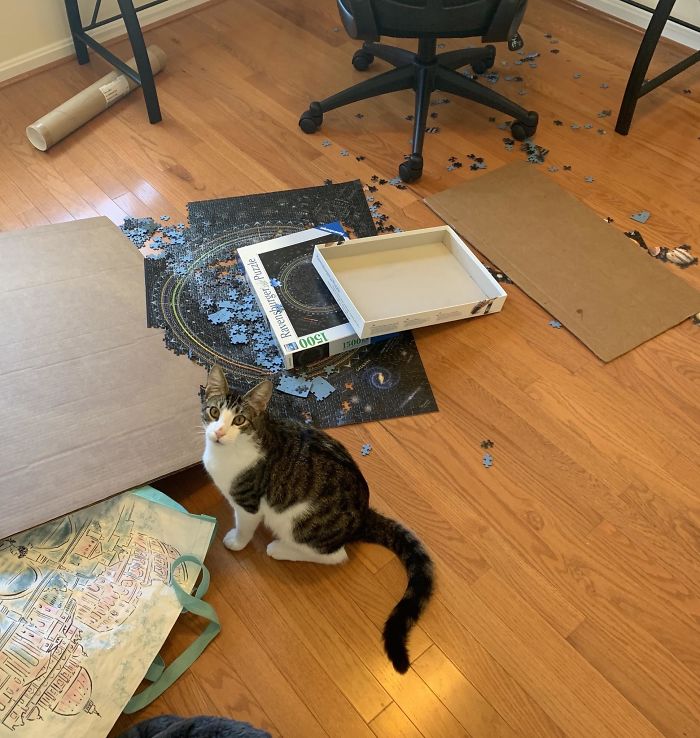 10. Why I Lock Him Out Of The Room When Doing A Puzzle: Exhibit A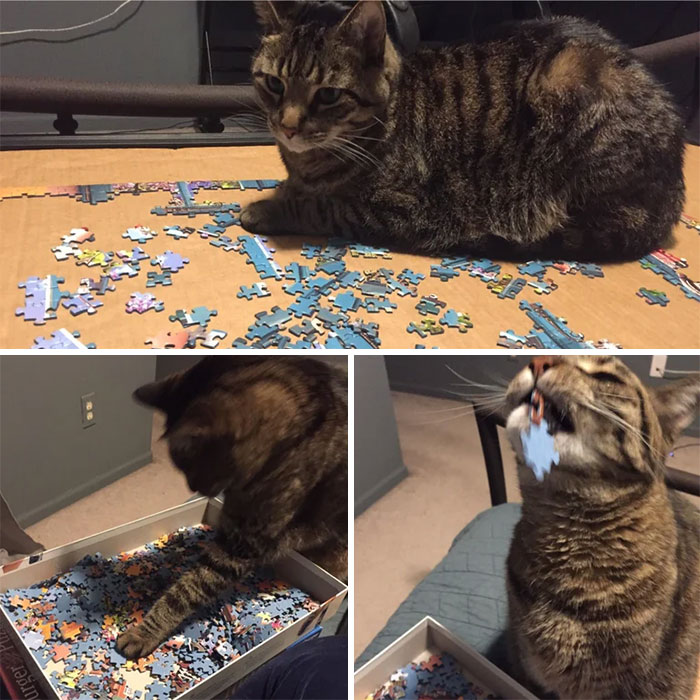 11. "So Try And Finish Your Puzzle Now Peasant"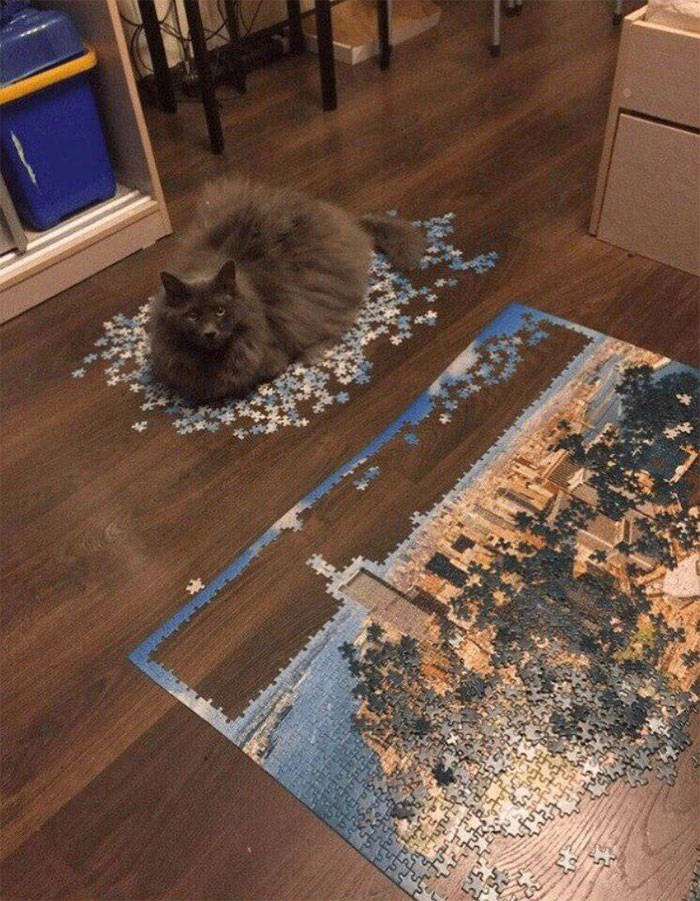 12. When You Simply Must Get Underneath The Puzzle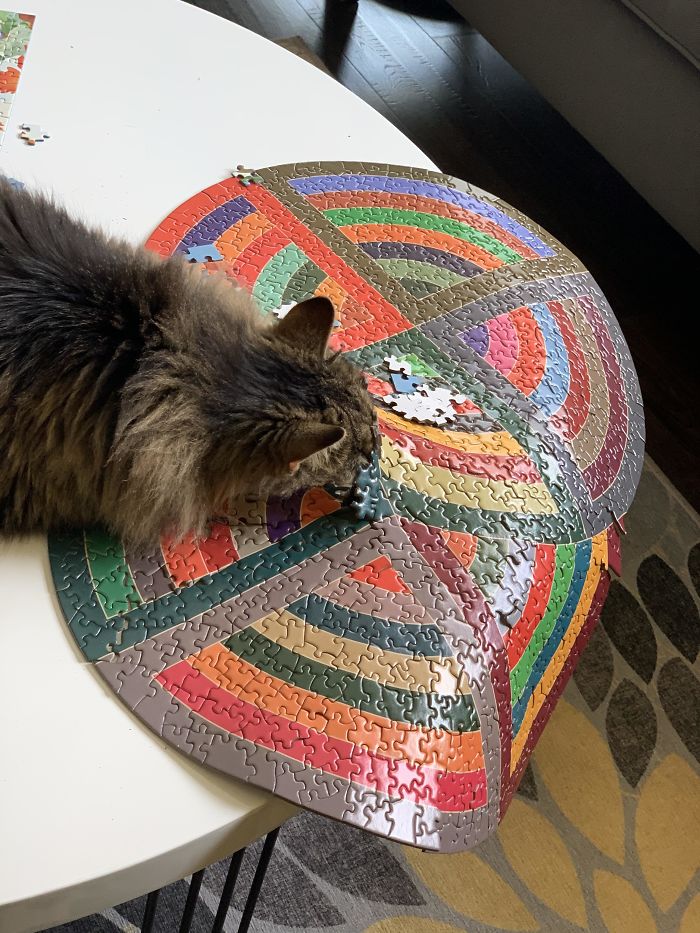 13. Ugh, Such A Cathole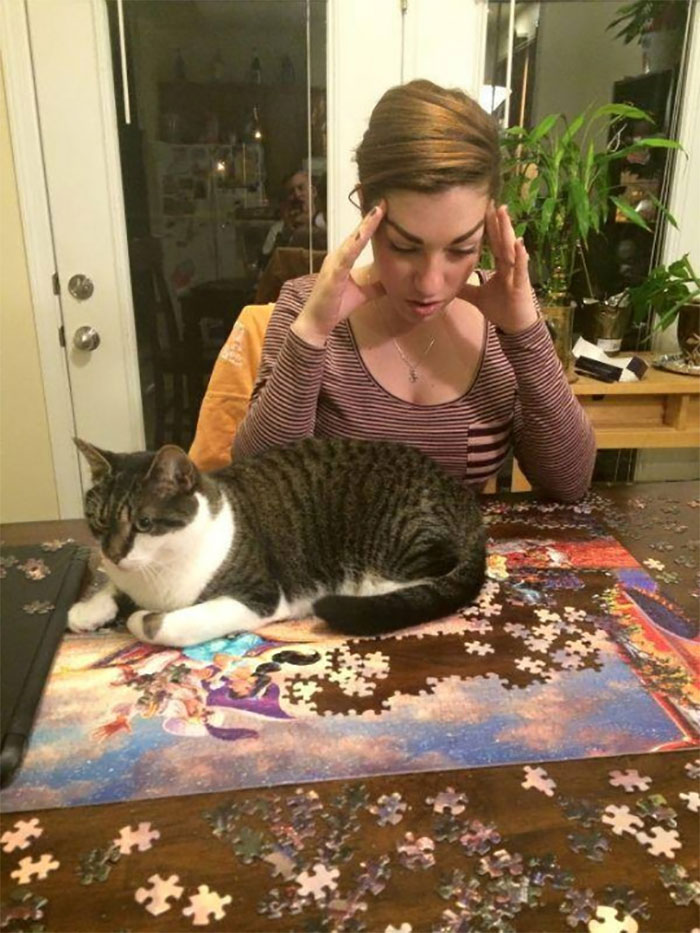 14. Lots Of Puzzles Happening At Our House! Toby Has Discovered He Likes Doing Them Too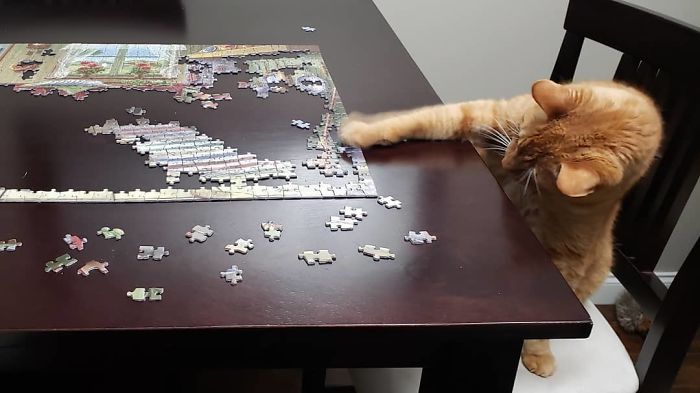 15. That's My Table Hooman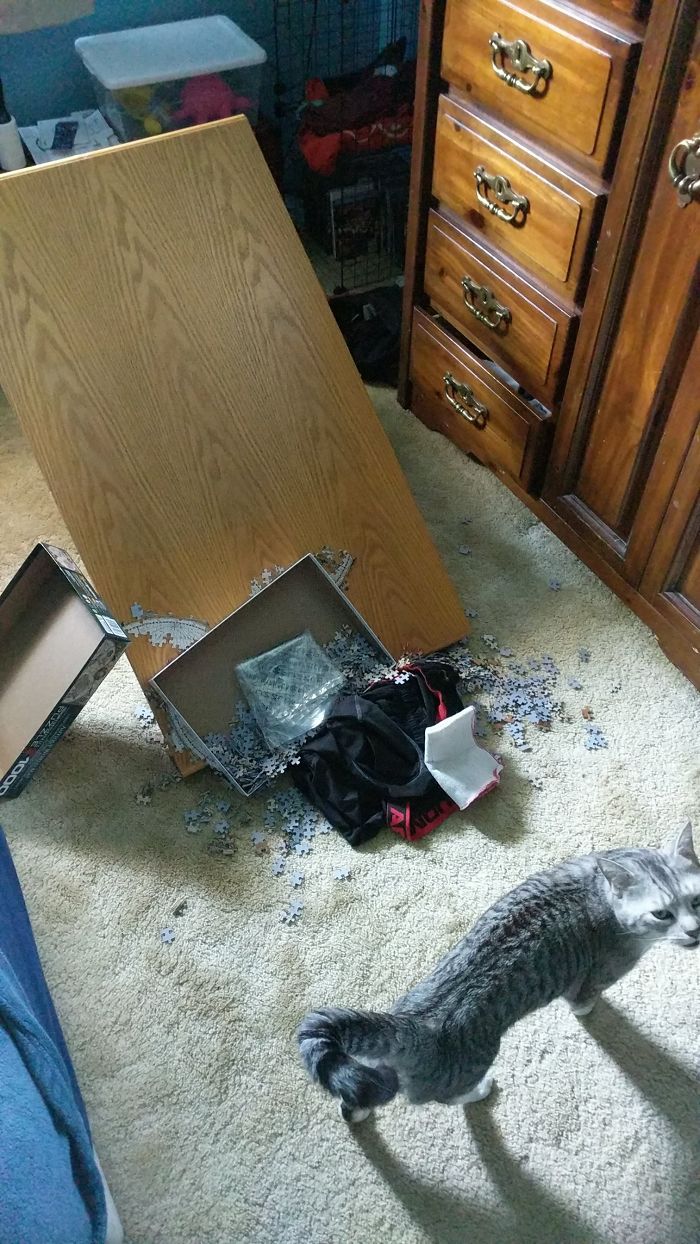 16. Snowy – Destroyer Of Worlds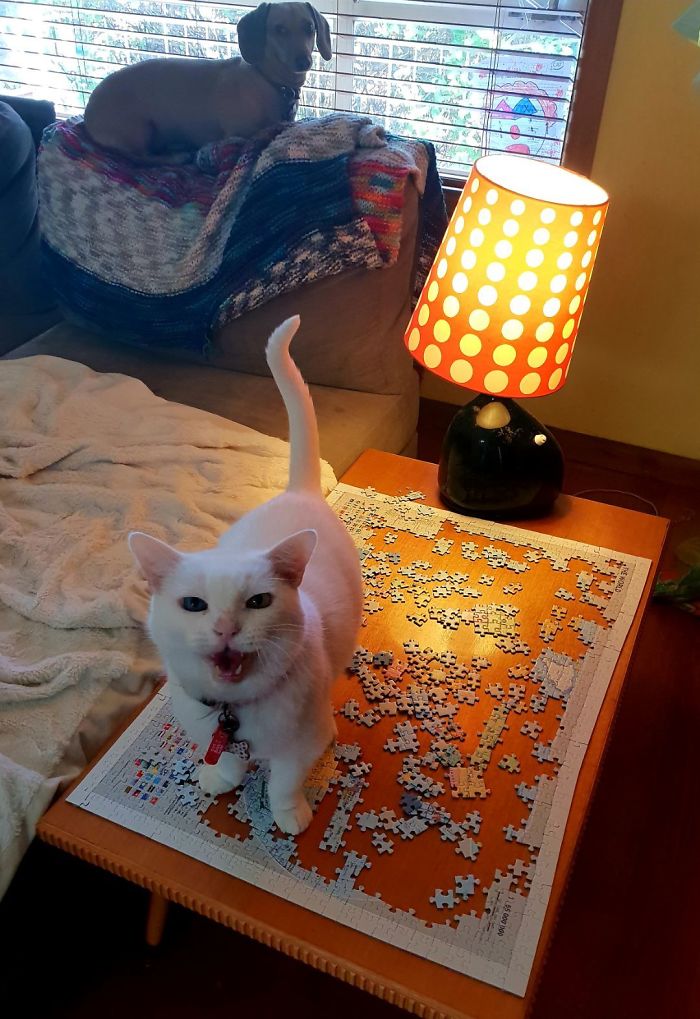 17. Today We Did A Puzzle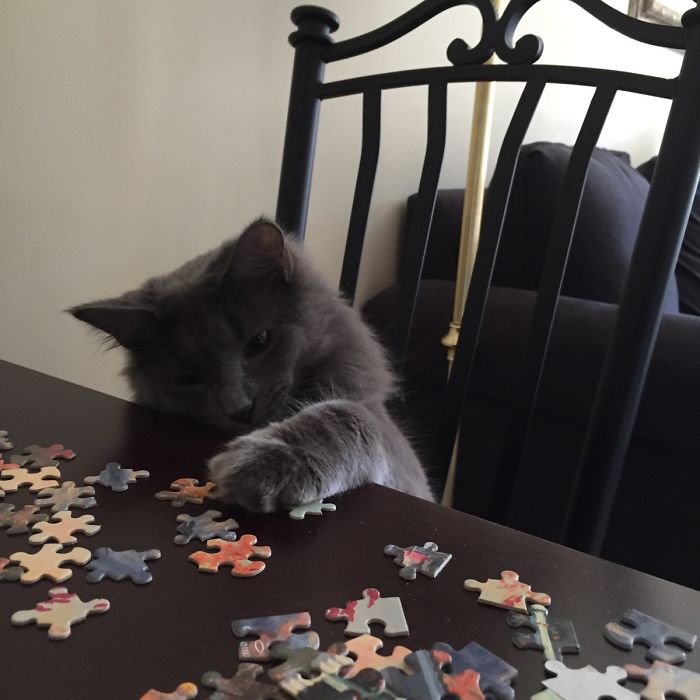 18. Say Hi To Betts! And Goodbye To The 1000-Piece Jigsaw Puzzle I Had Almost Completed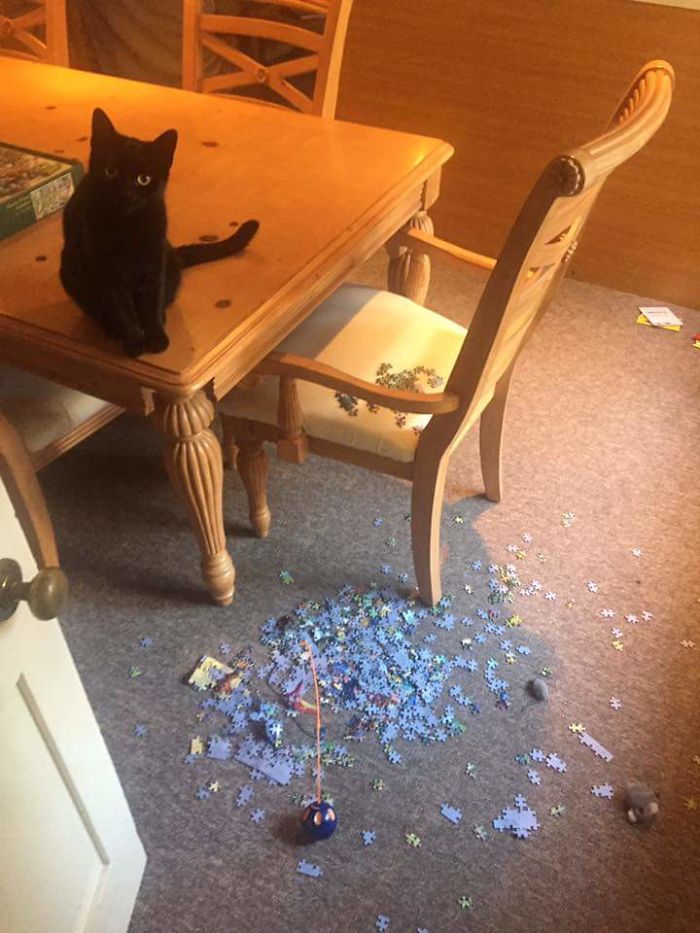 19. How Dare We Try To Do A Puzzle In Her Throne Room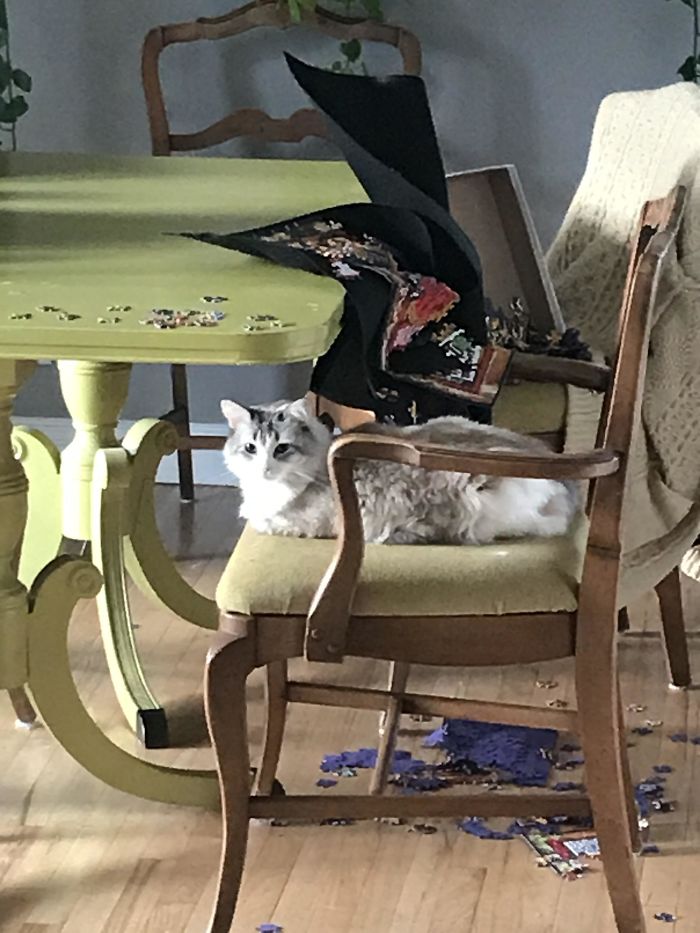 20. Puzzle Blocked

21. The Reason Why It Takes Us Forever To Finish A Puzzle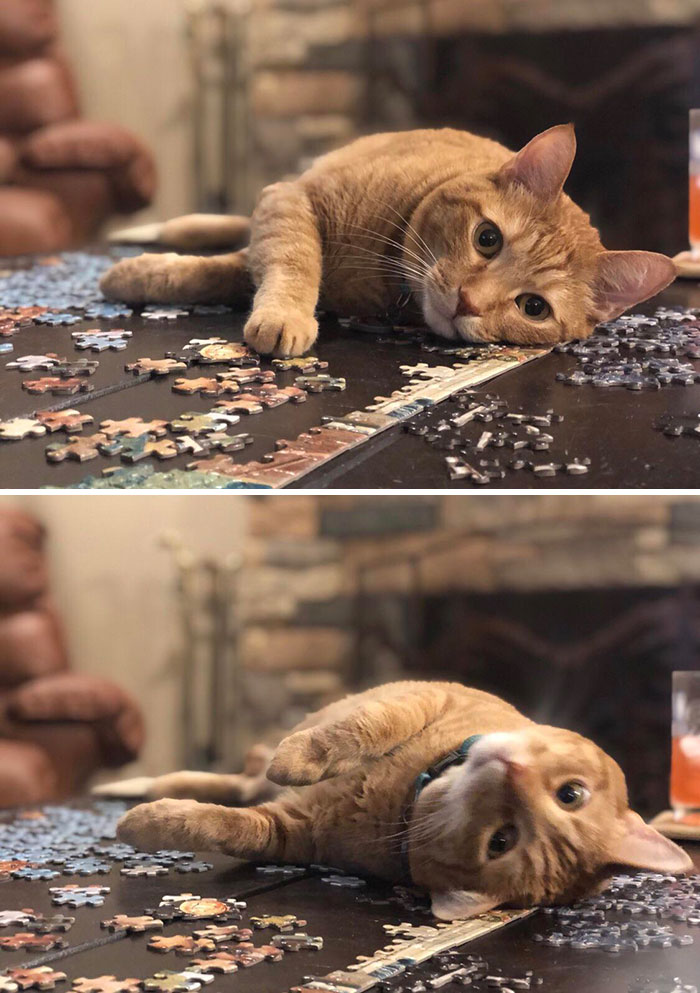 22. I Was 5 Puzzle Pieces Away When Disaster, Or Should I Say Momo, Struck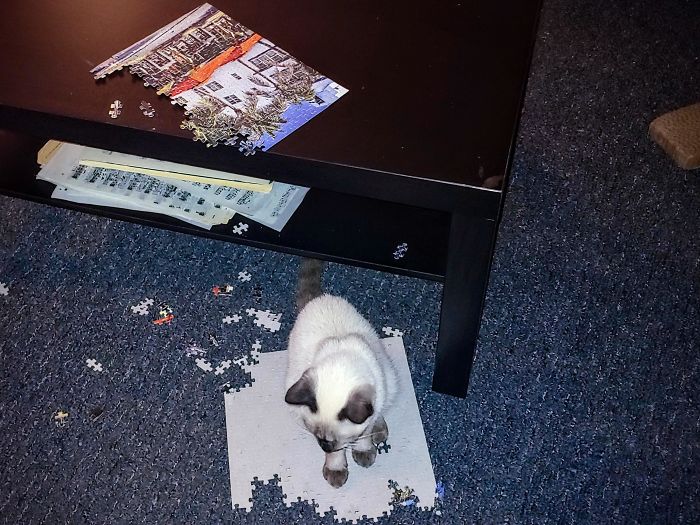 23. First Attempt Of At A Puzzle With Two Cats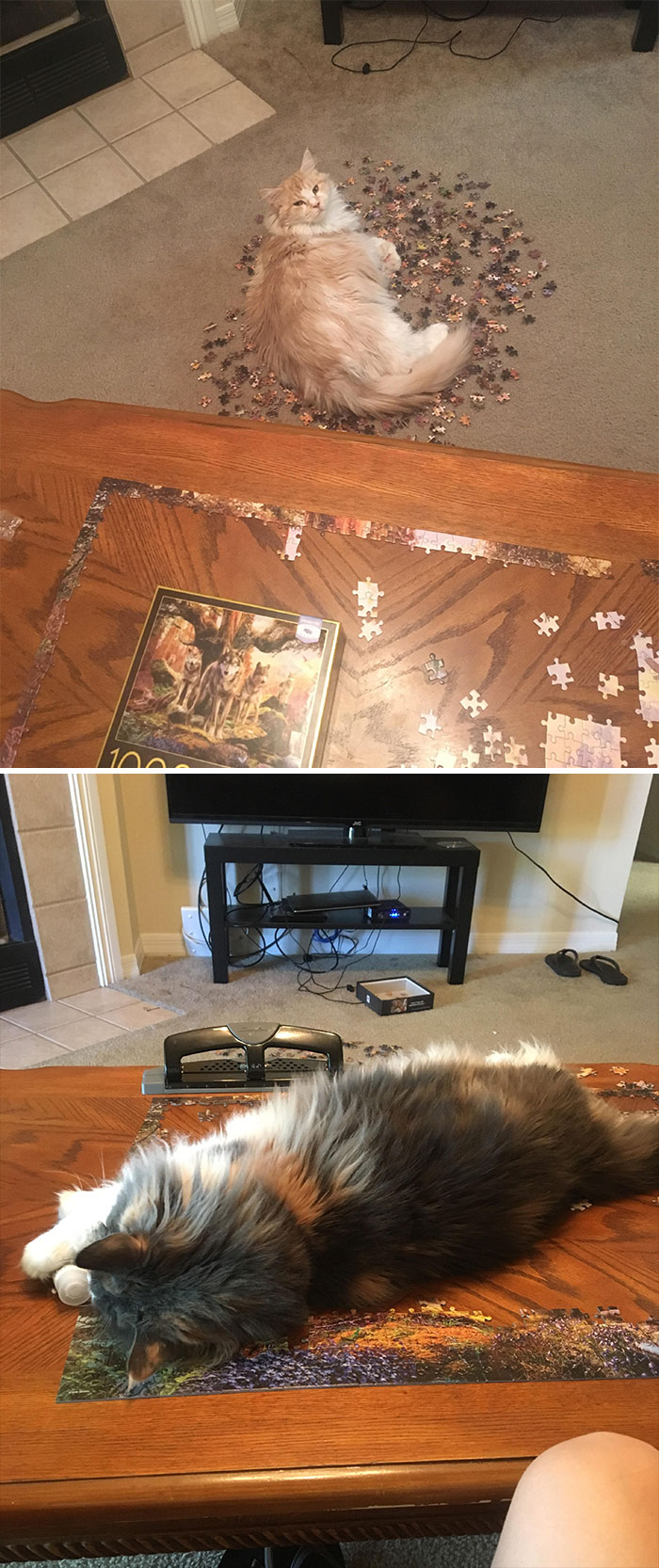 24. Give It To Me, I'll Put It In The Right Spot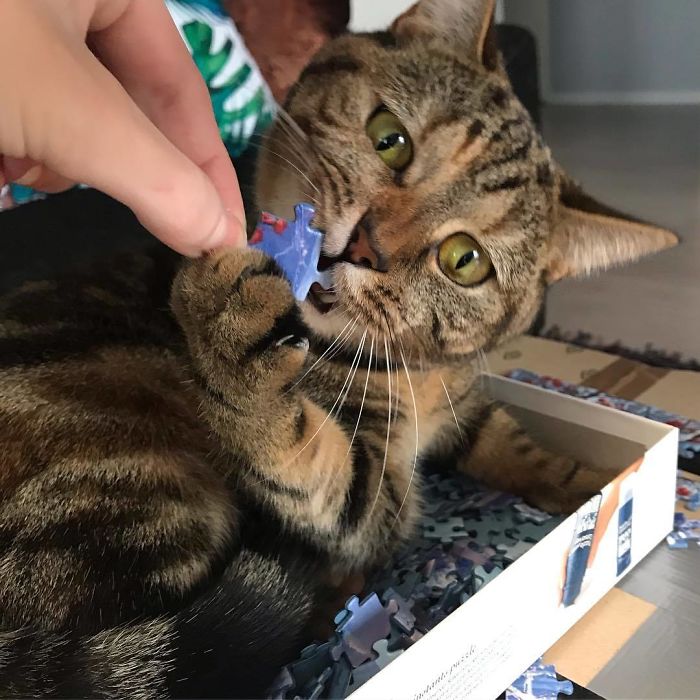 25. Cat Versus Puzzle

26. I'm Not Good At Puzzles, But I Got Obsessed With This Beautiful Puzzle Over The Break. This Morning, I Woke Up To My Cats' Destruction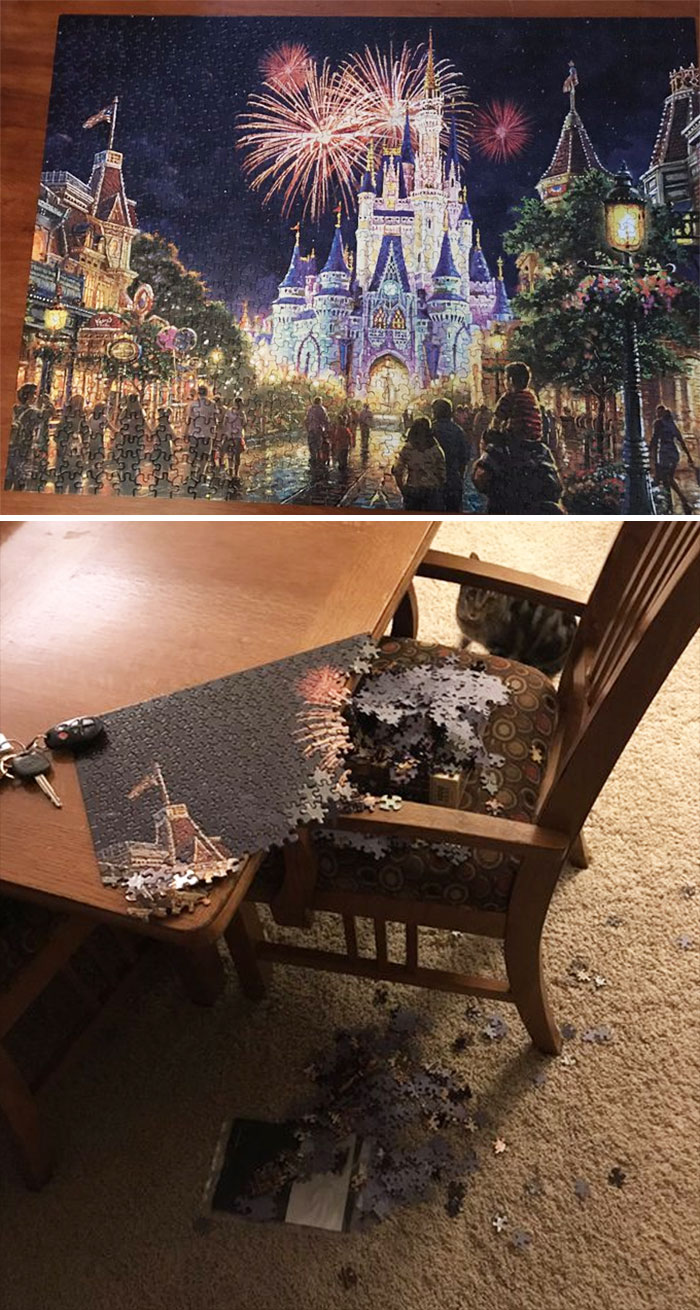 27. Thessaly Is Puzzle Now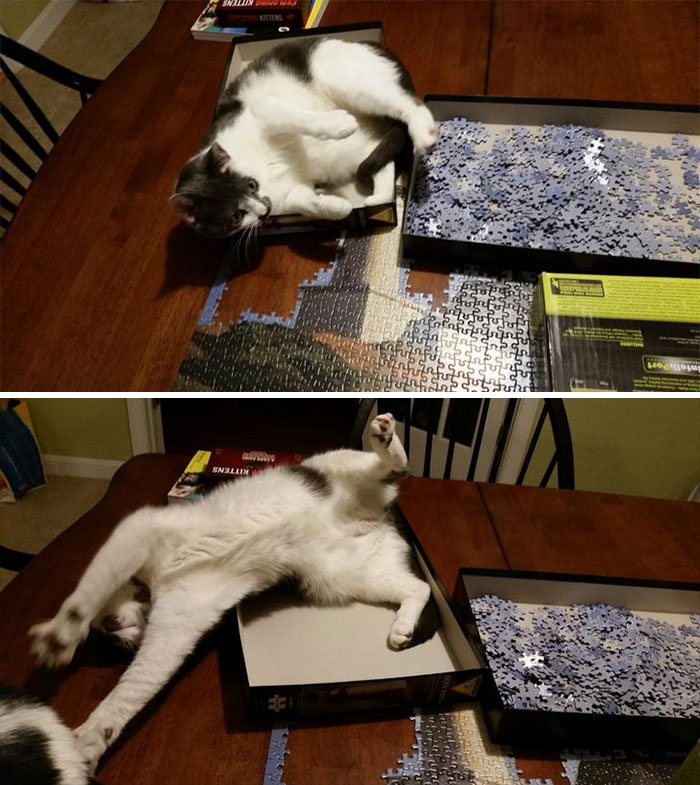 29. I Always Want To Be Center Of Attention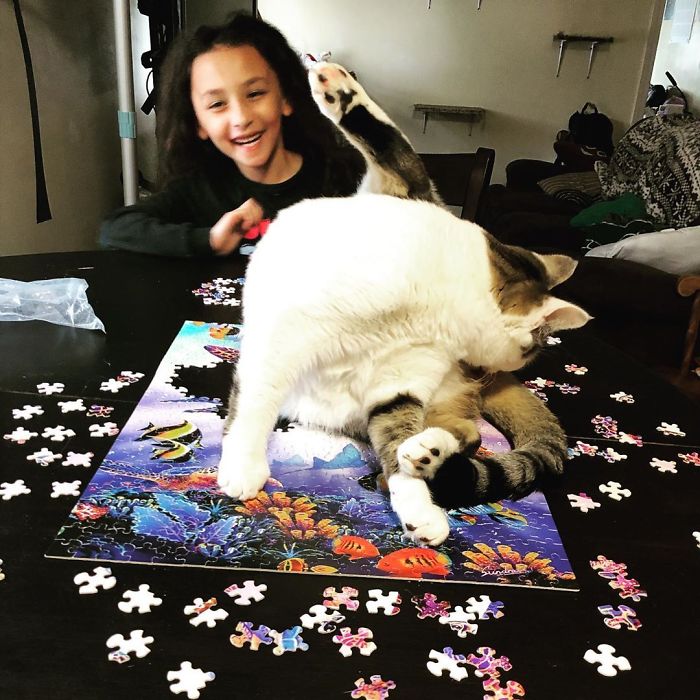 30. Bad Kitty! He Is Obsessed With Ruining Our Puzzle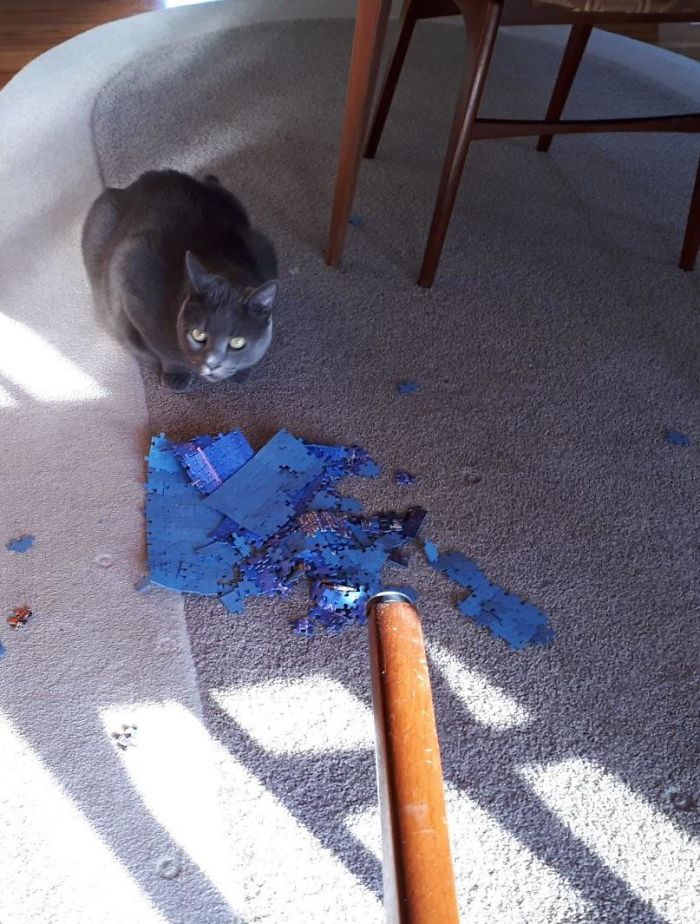 Comment your one below…😊