No one would have expected Ted Lasso to become a smash hit. But when the series premiered for the first time in 2020, it was clear that it had amassed loads of fans. The feel-good storyline about a coach's mission to help a struggling international team into victory quickly caught the attention of critics—winning awards in various categories across the board.
All this to say—we love Ted Lasso, and so does everyone else! But, if you feel dismayed by Ted Lasso's week-by-week streaming schedule, then you'll want to check out this list of shows like Ted Lasso!
While season 3 of Ted Lasso premiered on March 15, there are a long (dreaded) seven days between each new episode. To hold you over, here are 10 shows to keep you company while you wait.
Netflix shows, as Friday Night Lights, and Hulu shows, like Ballers, follow a very similar trope to Ted Lasso: Seasoned professionals bringing in younger athletes under their wing. But other shows, like Trying or Only Murders in the Building, don't seem to have much to do with sports at all. Instead, they're TV sitcoms or lighthearted comedies that are just as feel-good as our favorite Apple TV+ original!
So, go ahead and take a look through this list, then grab your favorite movie snack and start streaming!
The League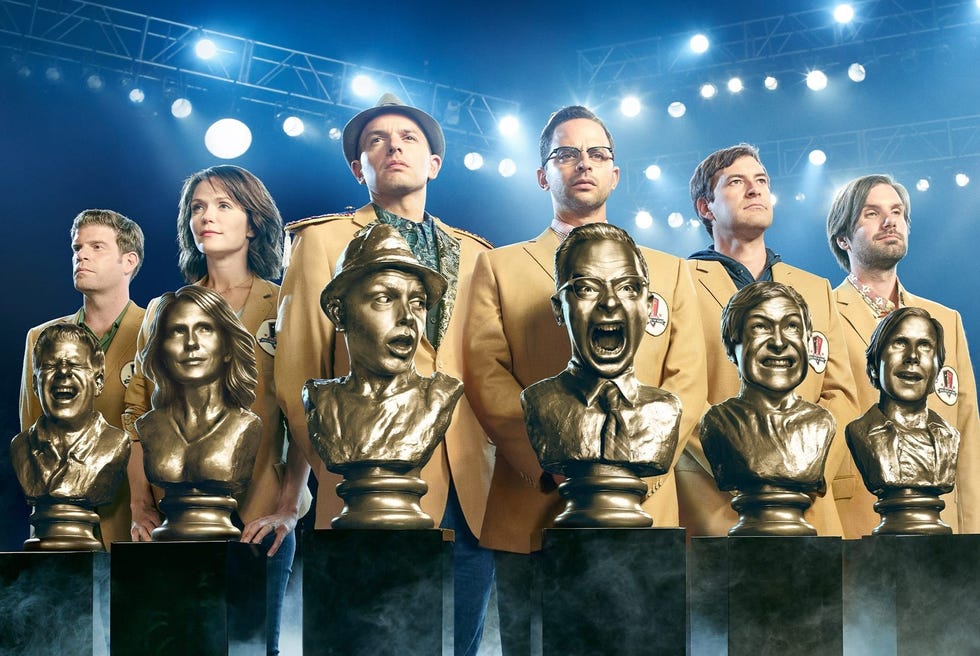 If you like the sport aspect of Ted Lasso, then you'll love this comedy-series about a group of "friends" who take fantasy football a little too seriously. Because what's friendship without a little competition?
Trying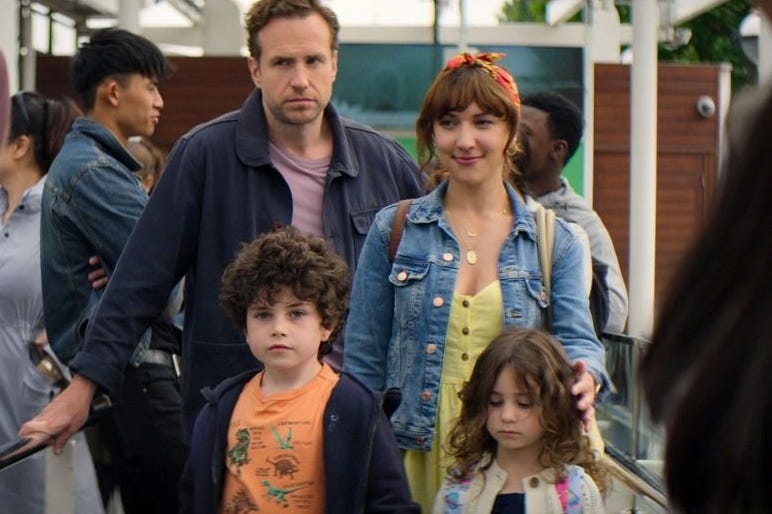 Family is what you make it. This Apple TV+ original series centers around a married couple who decides to adopt children after not being able to have any of their own. This inspiring, uplifting story shows the beauty of being flawed, and how the idea of a "perfect family" is subjective. As with Ted Lasso, you'll definitely shed a tear or two!
Friday Night Lights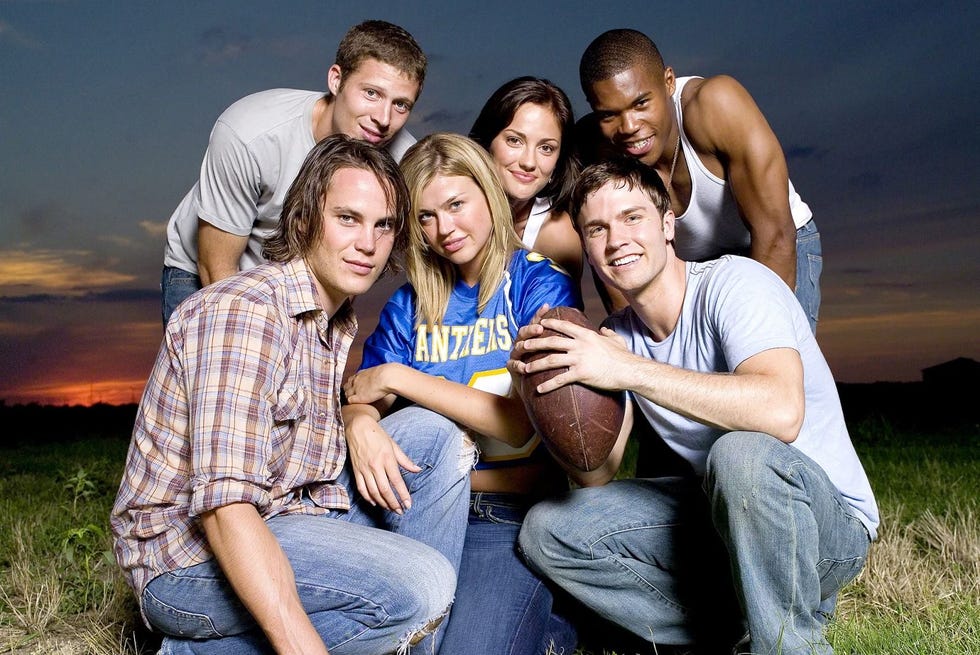 Friday. Night. Lights. Replace soccer with American football and swap a professional league for a high school team, and you've got a show that's a smash hit. The beloved coach teaches his team about more than just football, but about the meaning of life, too.
Detroiters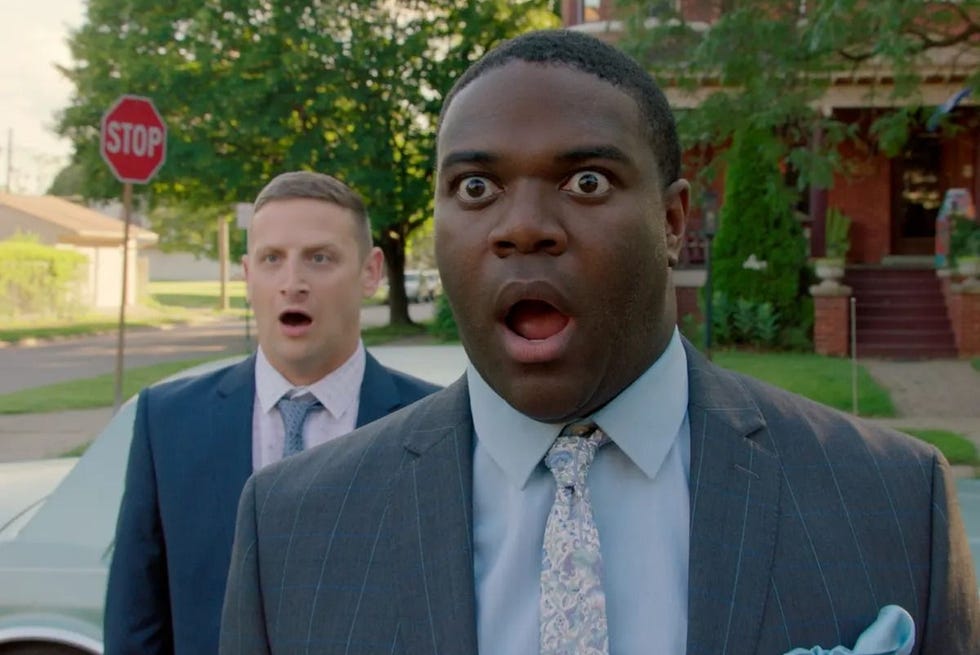 A show produced by Ted Lasso and Jason Sudeikis obviously had to make this list! Competition is everywhere, even in the advertising world! Watch as two best friends take on this new-to-them world by storm, and comedically make their way to the top. Soon, everyone will know their name!
Sports Night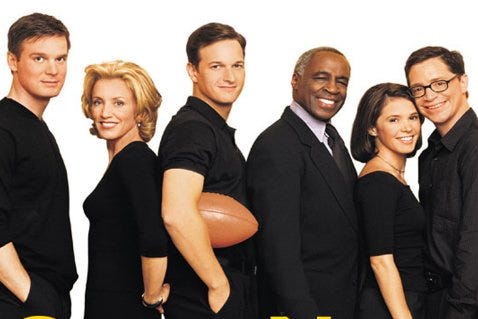 Sports Night is just as feel-good as Ted Lasso, and and follows the lives of the the news anchors and producers of a local sports television network. The biggest challenge is not getting too attached to the characters!
Parks and Recreation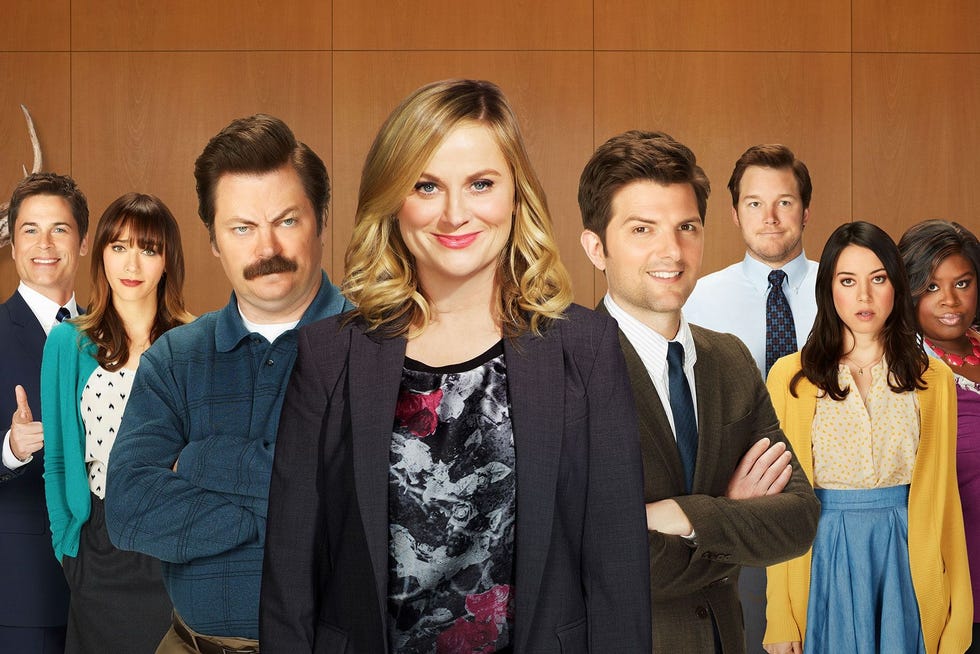 At this point, even just hearing the name Leslie Knope is enough to make us laugh! Watch her and her group of government friends transform Pawnee, Indiana with their comedic antics and shockingly brilliant ideas.
Newsroom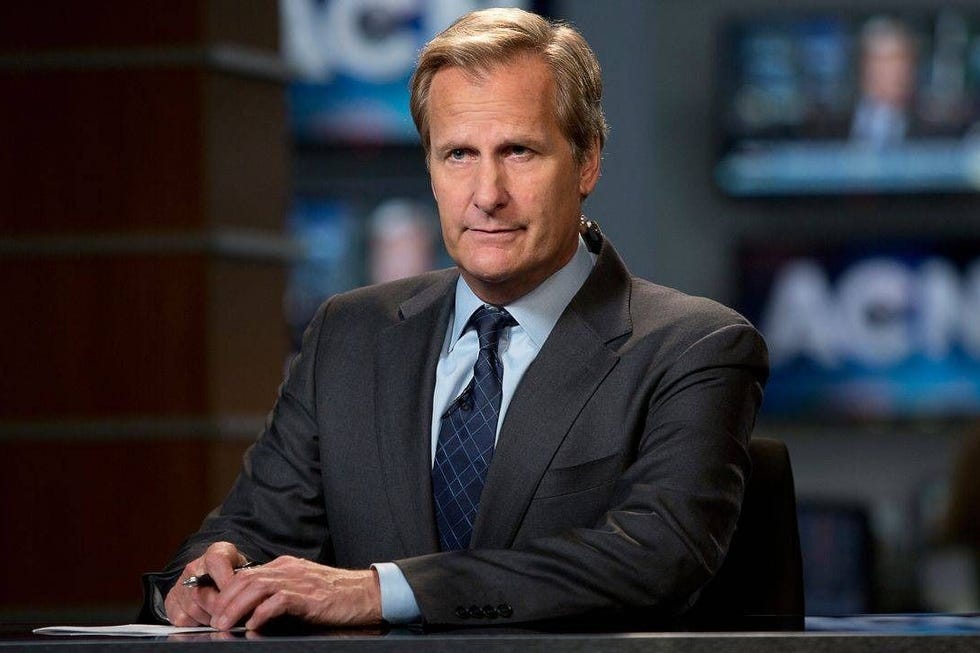 Everyone wants to be the best at what they do, in whatever field that may be. Newsroom follows a news anchor who needs to figure out how to beat out his competition in ratings, while still delivering good, honest news.
Ballers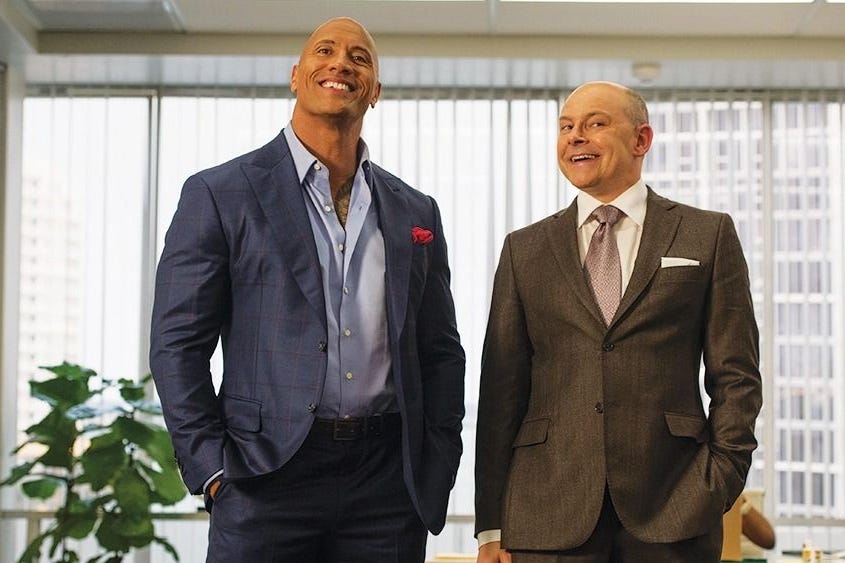 Dwayne 'The Rock' Johnson is a retired pro football player in this series. We watch as he uses his NFL wits in becoming a financial manager of the league's biggest players. Like Ted Lasso himself, The Rock's character serves as a guide to younger players in the industry!
Brockmire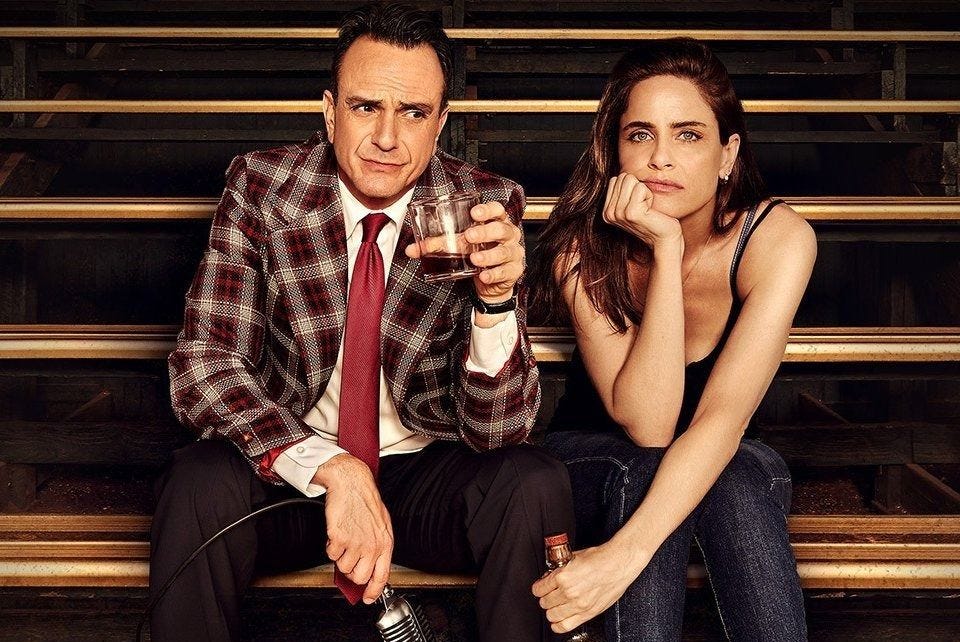 Comeback stories always hit the spot. Brockmire follows a once nationally famous sportscaster who had it all… until he didn't. Forced to suddenly pivot from his career, he resurges 10 years later, putting his skills to the test. This time though, the setting is very small, seemingly impossible to live in town. Far from what he's used to, this story is quirky, funny, and easy to watch.
Only Murders in the Building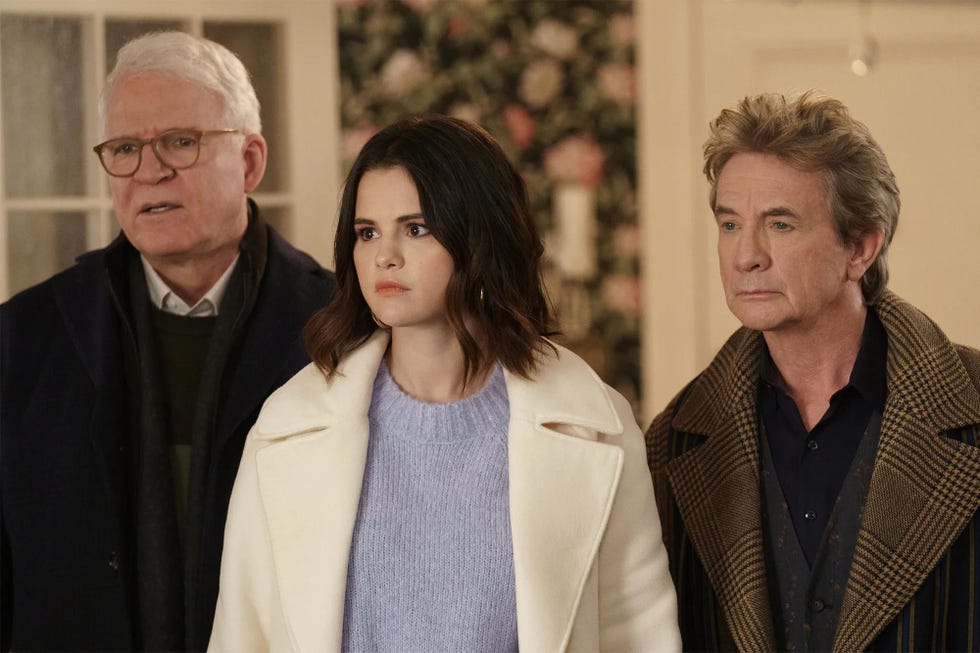 Don't let the title fool you, this Hulu original is far from scary! Steve Martin, Martin Short, and Selena Gomez lead this series about a once group of strangers who bond over their passion for murder podcasts. But their interests turn to reality once they realize a murder has happened right under their noses. We promise it's funny—just watch for yourselves!